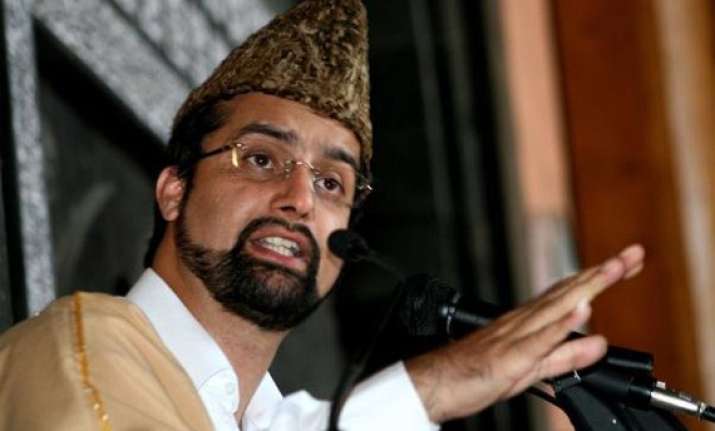 Srinagar: Moderate wing of Hurriyat Conference today asked India and Pakistan to end hostilities along the border and resume the stalled dialogue process to resolve all the outstanding issues.
"The situation arising due to border tensions is of extreme concern. The political leadership of India and Pakistan should immediately announce ceasefire," Hurriyat chairman Mirwaiz Umar Farooq said in a statement.  
He said the two countries should display political wisdom by making efforts to resolve all outstanding issues including Kashmir issue.
"The basic cause of tension between the two countries is Kashmir issue and unless it is resolved, the dangers to regional peace will not decrease," he added.  
He said unarmed civilians have borne the brunt of the hostilities between India and Pakistan, which should stop.
"The two countries should resume the stalled dialogue process for resolving the issues," he added.