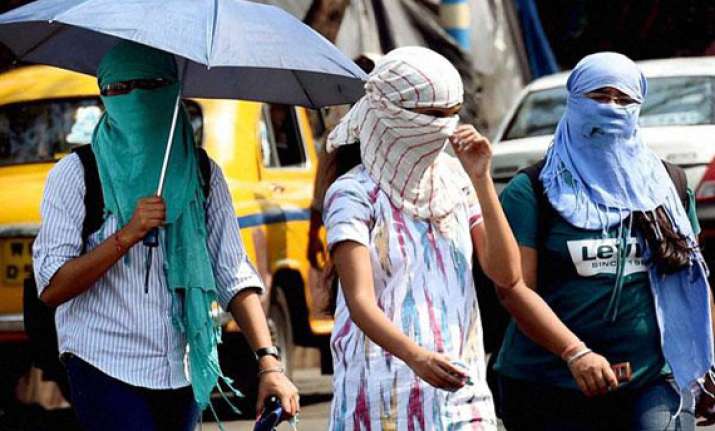 New Delhi: It was yet another hot and humid day in the national capital today with a maximum temperature of 38.2 degrees Celsius.
Though the day temperature came down from yesterday's 39.4 degrees Celsius, it settled above the normal level.
According to the MeT department, the Safdarjung observatory recorded the maximum temperature at 38.2 degrees Celsius, five notches above normal.
The minimum temperature settled at 27.5 degrees, a notch above normal, and 1.5 degrees less than yesterday's minimum.
Palam registered a maximum of 40.6 degrees Celsius. Humidity levels during the day oscillated between 64 and 41 per cent.
The weatherman has predicted partly cloudy sky for tomorrow. The maximum and minimum temperatures are expected to be around 38 and 27 degrees Celsius, respectively.