Follow us on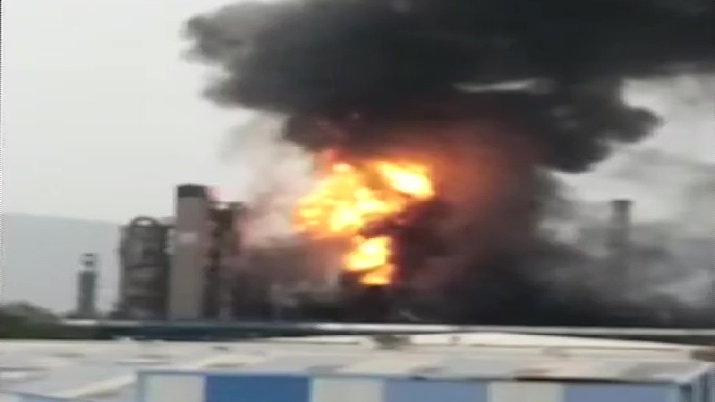 A massive fire broke out at the Hindustan Petroleum Corporation Limited (HPCL) plant in Andhra Pradesh's Visakhapatnam on Tuesday. Several fire tenders were pressed into service to douse the flames. The fire was soon brought under control.
HPCL, in a statement said, " A fire incident occurred in one of the crude processing units of HPCL's Visakh Refinery today. Safety measures & firefighting was activated immediately. The fire has been extinguished. There is no casualty & no risk to the public. Other Refinery operations are normal."
According to sources, the fire erupted in the crude distillation unit in the HPCL old terminal. So far, there are no reports of any loss of life or injuries suffered in the tragedy.
An emergency siren was immediately sounded following which the employees and workers rushed out of the unit.
"There was a deafening sound like a blast and there was a ball of fire. The siren was sounded and we all came running out to safety," some workers said, coming out of the plant. (With PTI Inputs)