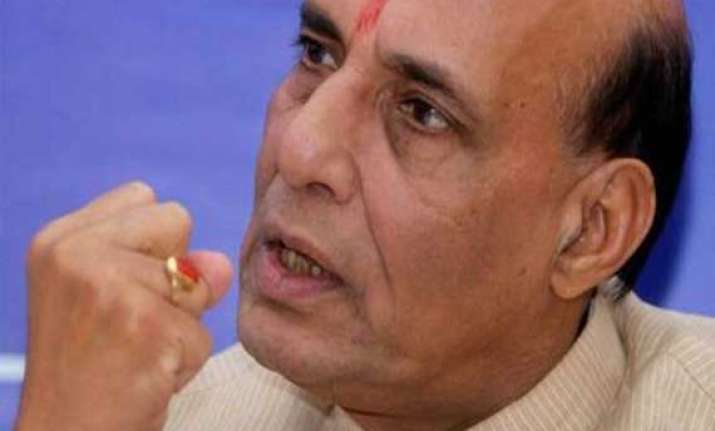 New Delhi: Government today announced a slew of measures, including raids on hoarders, to put a brake on spiralling prices of essential commodities like onions and potatoes in Delhi.
Home Minister Rajnath Singh, who held a meeting with Delhi's Lieutenant Governor Najeeb Jung and other senior officers, said steps have been taken to ensure reasonable prices of onions.
Prices of onions have increased to over Rs.30 a kg in the retail market in Delhi as against Rs 21 a kg last month and potatoes are being sold for Rs.28 a kg as against around Rs.22 a kg.
"As a follow up of the instructions for raiding suspected hoarders, as many as 540 places were already searched today," Singh told reporters, adding 1082 raids were carried out last month.
The national capital is under President's rule and administratively under the control of the Home Ministry at present.
The Home Minister said he has directed that the drive against hoarding should be continued to provide maximum relief to the general public.
Blaming the previous UPA regime for the price rise, Singh said, "UPA-II derailed our country's economy. Now it will take some time to bring it on track. We are confident of doing so and we are committed to ensure that prices do not rise".
He said UPA-I had taken advantage of the achievements of the Atal Bihar Vajpayee-led NDA government when the growth rate was above eight per cent. "The effect of that growth rate remained for 3-4 years," he said.
Singh said the number of mobile vans selling essential commodities will be increased from existing 60 to 200 and the number of outlets selling onions(at Rs 20 a kg) and potatoes (at Rs 18 a kg) in government premises will be increased from 40 to 300.