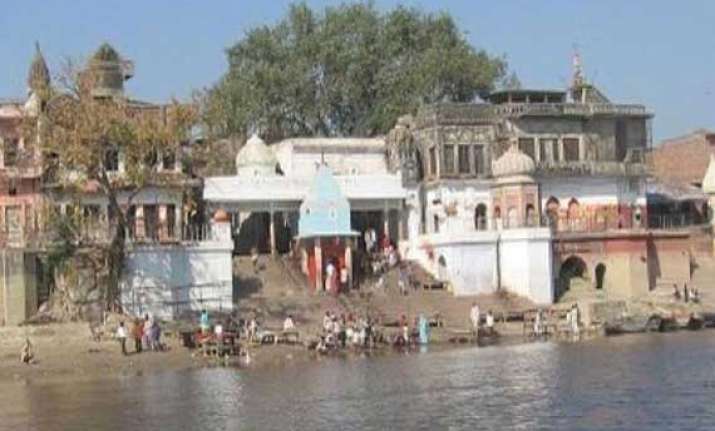 Kanpur: Marking the auspicious Hindu festival, 'Ganga Dussehra', which commemorates birth of the river on earth, the Hindu devotees in the Kanpur city, Uttar Pradesh offered a 51,000 meter-long cloth to holy river Ganges on Sunday June 08.
The programme was organized by volunteers in collaboration with Kanpur's main shrine of Lord Shiv. Starting from Bramhavrat Ghat area at one end of Kanpur, the 51,000 meter-long cloth extends till Jajmau area at the other end of the city.
Speaking about the event, Bal Yogi Arun Puri Maharaj, one of the event organizers said: "This is a unique programme in India. It is the first historical programme of such kind here and has taken place in Kanpur's holy area of Bittur. Each and every house of Kanpur living in that area has contributed to the 51,000 metre-long cloth". 
In India, first 10 days of June month are meant to honor the presence of river Ganges on the earth. During today's event devoted Hindus took a blessed dip in the holy river Ganga to wash off their sins and prayed for their ancestors. 
The banks of Ganga River experienced a pious atmosphere as priests performed traditional Hindu rituals and chanted hymns.