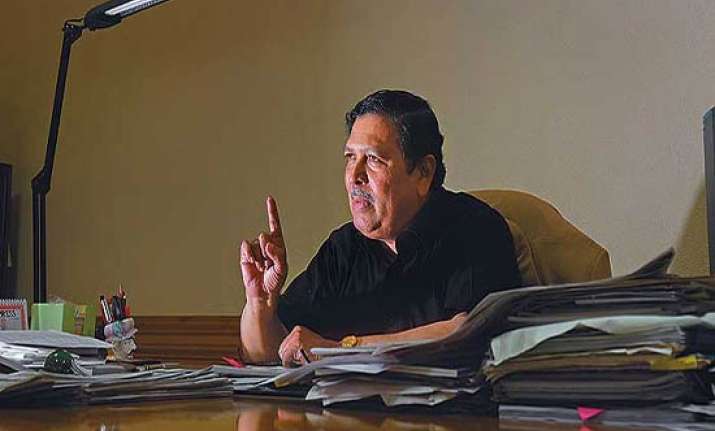 Bangalore, Apr 21:  Retired Justice c, who is Karnataka Lokayukta and one of the members of the Joint Drafting Committee, has said that noted lawyer Shanti Bhushan would not have been included in the JDC had the Noida farmhouse plot would have been known.

 Asked about the two 10,000 sq m farmhouse plots that Shanti Bhushan and his son Jayant Bhushan got from the Mayawati government, the former Supreme Court judge and fellow member of the Lok Pal Bill drafting committee Santosh Hegde said  that had such information come out in the public domain earlier, Bhushan would probably have not made it to the joint committee.

Speaking to The Indian Express from Bangalore, he said: "If all this would have been known earlier, people who were advising Anna ji and he himself (Anna Hazare) probably would not have included them in the committee." Hegde added: "Obviously, Shanti Bhushan is not irreplaceable. There are many other eminent lawyers but the problem would not end there."

"My only and biggest apprehension is that if you remove them (Bhushans), there would be more allegations. As we are at a point from where either we go forward or it (committee) is doomed. And if that would happen, for the next 40 years, either we won't have a Lokpal or have a weak, sarkari bill." Hegde said.