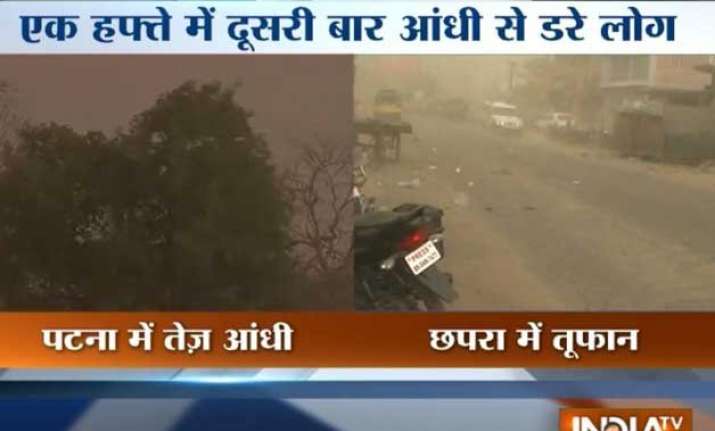 New Delhi: Heavy rain and thunderstorm today hit Nepal and North Indian states of Bihar and Uttar Pradesh.
The storm uprooted several trees, electric poles. Walls of several houses were also collapsed.
In Uttar Pradesh's Varanasi, famous Peepa bridge on River Ganga collapsed. The bridge connects temple town with Ramnagar.
In Amethi, lightning claimed two lives (one infant girl and one lady).
In Mau, 2 kids were injured when wall of a Masjid collapsed due to a storm.
In Kathmandu, rain and hailstorms badly affected rescue and relief operations.
LS Rathore, director general of the India Meteorology Department, said that heavy hailstorm and rain will continue on Bihar for next three days.