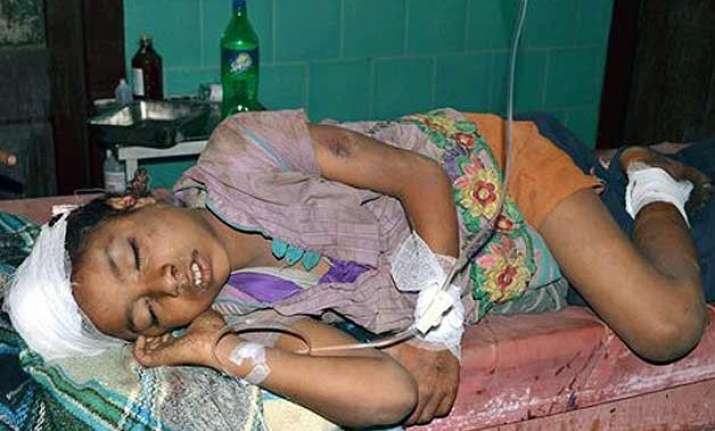 New Delhi: Health services have been put on the "high alert" following the massive earthquake originating in Nepal which has so far claimed the lives of at least 34 people in India and injured over 100 people.
Health Ministry officials said that they have taken complete stock of the situation and are ready to rush medical teams and medicines to the worst-hit states of Bihar and Uttar Pradesh as well as Nepal.
Health Minister JP Nadda is personally monitoring the situation on an hourly basis and has conducted a complete detailed review of the situation and given instructions.
"Saddened by the loss of life and property in on Saturday's earthquake. Have put health services on high alert," Nadda tweeted. This comes after Health Secretary BP Sharma held meetings with Cabinet Secretary Ajit Seth.
A senior Health Ministry official said that, "As far as sending a team of doctors or medicines to Nepal is concerned, the entire thing right now is being decided at the PMO level. We have made our preparations.
"We are in a position to rush our medical teams within no time as soon as we get the directive. We are also in a position to rush enough supply of medicines and medical equipments. We have made all the preparations. We are ready to go."
The official said that the Ministry is also keeping a close watch on Bihar and UP. Of these 34 dead, 23 were killed in Bihar, eight in Uttar Pradesh and three in West Bengal.
"The health services in these two states have been put on the highest alert. We have also conveyed informally to the states that whatever help is required, we are ready to rush medicines, doctors team, paramedics or equipments," the official said.
Over 700 people were killed after the powerful quake measuring 7.9 on Richter scale struck Nepal on Saturday flattening houses and buildings including the centuries-old Dharhara tower and triggering an avalanche on Mt Everest.
The official said that they are also in touch with NDMA which is the coordinating agency and apprising them about the Ministry's preparedness.