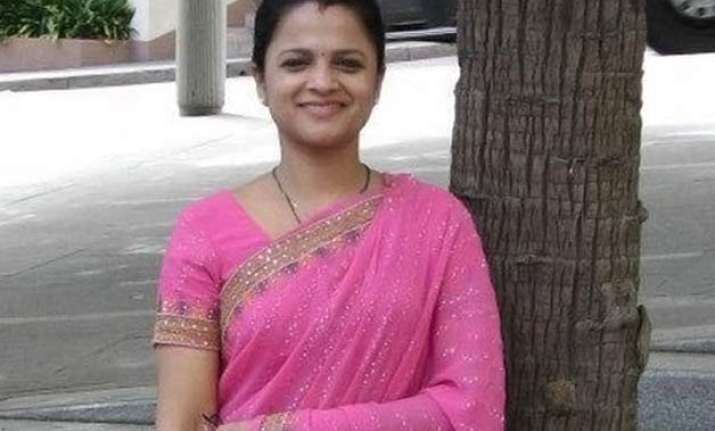 "He stabbed me, darling" were the last words of   Prabha Arun Kumar who died in a stabbing attack on Saturday evening in Sydney.
Her last words will haunt every Indian's mind hereafter when they visit Sydney, the crime capital of Australia.
The brutal killing of a helpless woman IT consultant who also was a mother of a 9-year-old child, took place, while she was walking alone, talking to her husband on mobile through the Parrakar Park.
This incident is the latest in the long string of attacks against Indians in Australia. Earlier Indian minorities in Australia have experienced a spate of attacks and robberies against them in 2009-10.
There were a number of attacks on Indian students in Australia in 2010, which caused outrage in India and led to a diplomatic row between the two countries.
However, the very basis of Australia's origin is deep-rooted in the fact that it was a penal colony to begin with and expecting Gandhian mindset from them would be asking for too much.
In 2007-08, 1,447 Indians had been victims of crime including assaults and robberies in the state of Victoria in Australia.
In 2008, an estimated five hundred Indian taxi drivers protested against the stabbing of an Indian taxi driver, dozens of cabbies took off their shirts and blocked a busy intersection in Melbourne.
A similar protest was held in Adelaide on 19th May in the same year, where about fifty taxi drivers protested after an assault on an Indian taxi driver.
Despite the Indian government's assurance in 2010 and Australian government's move to make hate crime worth cognizable to attract sentence, nothing seems to have been done to change the Australian appalling hate-ridden mindset.
The culture of racism in Australia needs to be addressed without targeting one race or community.
The shocking incident has made Indian techies abhor the country that has become a killing ground for Indian students and professionals.
In fact, IT companies like 'Mindtree' should be held responsible for defying the basic tenets of providing security to women employees overseas too.