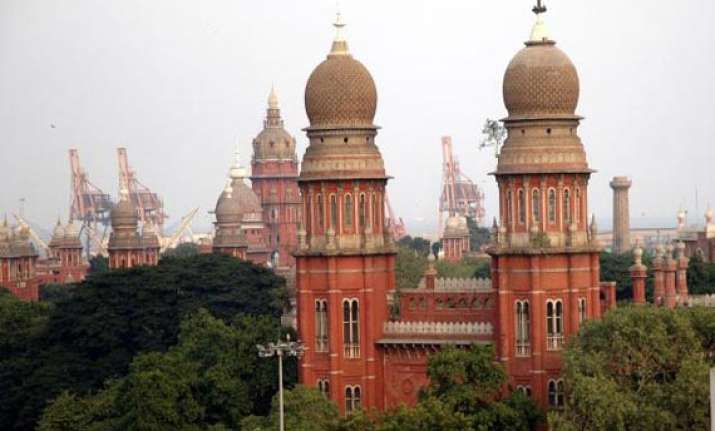 Chennai: Madras High Court yesterday ordered issue of notices to Central and Tamil Nadu governments on a petition filed by industrialist M A M Ramaswamy challenging the repealing of Annamalai University Act-2013.
The First Bench comprising Acting Chief Justice Rajesh Kumar Agrawal and Justice M Sathyanarayanan permitted the petitioner to issue private notice returnable by November 11.
Ramaswamy, Pro-Chancellor the University, in his petition said the Higher Education Department Secretary has sought to remove the rights conferred on the petitioner being the adult male member chosen by the Chancellor from the founder's family in accordance with the Annamalai University Act, 1929.
He said that the more than 80-year old University, with 49 departments, 12 hostels accommodating about 12,500 students has been imparting education in all branches of study with a total strength of 35,000 students in regular courses and around 4 lakh students under open and distance learning system.
In November 2012, the university management expressed its difficulty in running the institution due to increased financial burden following various policy decisions of the Central and state governments, he said.
He said the Audit Committee appointed by the Higher Education Secretary has pointed out that the accumulated over all deficit of Rs 272.64 crore and the liability of Rs 238.21 crore based on the year wise annual audit reports prepared by the Local Fund Audit and submitted and approved by the senate in its meeting every year.
He alleged that he was being made the scapegoat for the financial problems of the University and his vested rights were completely denuded by the impugned Act of repeal.
He said that the impugned Act replacing Annamalai University Act 1929 was unconstitutional and ultra vires the provisions of the Constitution and prayed to declare that the Annamalai University Act 2013 as unconstitutional.