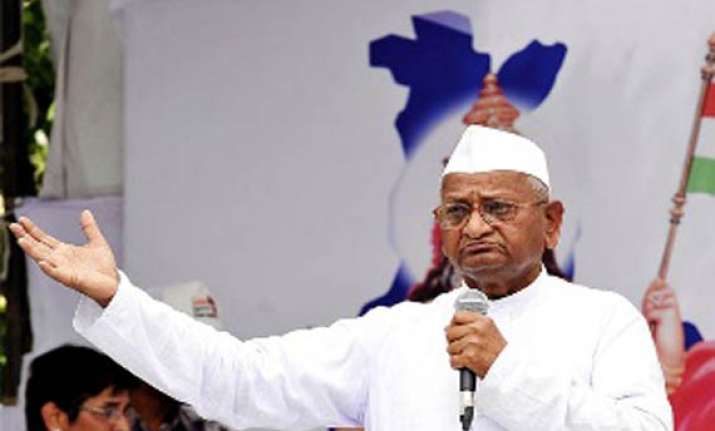 Ralegan Siddhi, Oct 16 : Social activist Anna Hazare today began his week-long 'maun vrat' (vow of silence) at his native village for "atma shanti" (peace of soul).

"Anna began his maun vrat this morning. He is sitting under a banyan tree near the Padmavati temple here," Hazare's close aide, Datta Awari, told PTI.

The 74-year-old Gandhian will stay in a 'kuti' (hut) during the maun vrat, Awari said.

Hazare has been continuously interacting with people after ending his 12-day-old fast for a strong Lokpal bill in Delhi in August, and this put a lot of strain on him, Awari said.

The vow of silence comes close on the heels of the recent assault by suspected Ram Sene activists on a key 'Team Anna' member, Prashant Bhushan, who had advocated plebiscite in Kashmir.

Hazare has distanced himself from Bhushan's statement,saying he did not agree with it and that it was the senior lawyer's personal view.