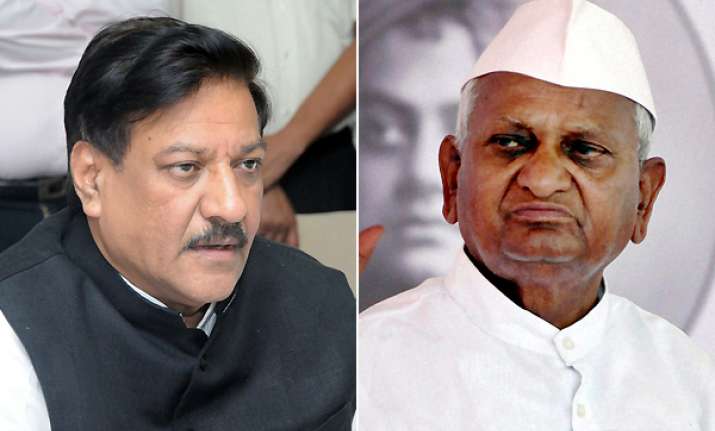 Mumbai, Dec 29: Expressing happiness that Anna Hazare called of his fast, Maharashtra Chief Minister Prithviraj Chavan on Wednesday said the anti-graft crusader's advisors seemed to have a political agenda.

"I believed that after the Hissar by-election, Anna's advisors had a score to settle with the Congress. That is now coming out in open," he told a TV channel.

"It was ridiculous to say that we tried to stop Anna's movement," Chavan said.

The Congress leader said he had called the 73-year-old activist yesterday to express concern over his health.

"I said that the agitation had succeeded in awakening the people. I'm happy that Anna has seen light of the day and called off his fast," he said.

Referring to Hazare's earlier agitations in Maharashtra, Chavan said in the past he always took one step forward and one step backwards but this time he adopted an extremist position.

Meanwhile, Nashik-based cardiologist Aniruddh Dharmadhikari told PTI that the anti-graft crusader, who is staying at a state guest house at suburban Bandra overnight, may leave for Nashik or Ralegan Siddhi tomorrow.

"We will take a decision tomorrow but the option of going to Nashik is under consideration," said Dharmadhikari, who is close to Hazare.