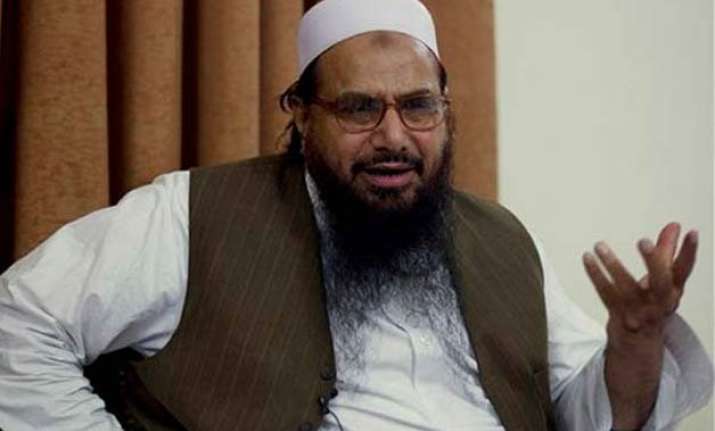 Lahore: Putting weight behind the banned Jaish-e-Mohammad, JuD chief Hafiz Saeed chided Pakistan Prime Minister Nawaz Sharif's government on Friday for reportedly detaining Jaish chief and activists in connection with the Pathankot terror attack.
Addressing the Friday sermon at JuD headquarters in Lahore, Saeed said that the Pakistan government is taking action against JeM to "please" India.
"The arrests are regrettable as the Nawaz government is only doing so to please Modi sarkar (government). The arrests will only encourage the Indian government to put further pressure on Pakistan to backtrack it's stance on Kashmir," he said.
Saeed further said the Pakistani government is ignoring "national interest" for the sake of its friendship with India.
The LeJ founder also criticised the Pakistani news analysts for appreciating the government for arrests made in connection with the January 2 attack on an Indian airbase in Pathankot.
India and Pakistan had mutually agreed to put off talks between their foreign secretaries to the "very near future" as the neighbours tried to cushion their fragile peace process from the fallout of the Pathankot attack.
External affairs ministry official spokesperson Vikas Swarup had earlier said India wants action by Pakistan that is "credible and comprehensive and brings to book all the perpetrators of the Pathankot terror attack".