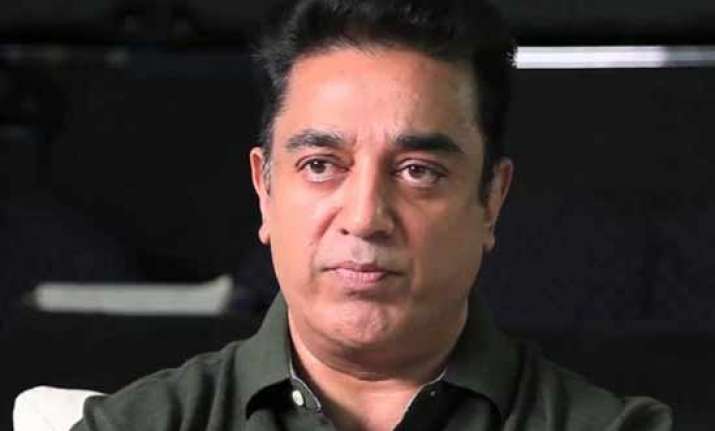 Chennai: Actor Kamal Haasan today thanked Prime Minister Narendra Modi for inviting him to join the 'Swachh Bharat' cleanliness mission but gave a cautious response saying he was already involved in similar efforts which, he said, he will pursue "agnostic of party".  
In a video released by his publicist, the 'Vishwaroopam' star thanked Modi for picking him even as he insisted that his peers—Salman Khan and Priyanka Chopra—besides leaders like Shashi Tharoor and industrialist Anil Ambani, were challenged by the Prime Minister in recognition of what they had already done and were capable of.  
"I think this cleansing is something I have been doing for the past 20 years with the help of my fans who have converted into a social service organisation. My work continues. It is not a public relations exercise. As far as I am concerned it is a public work I am part of," he said.
Appearing in the video in his latest Tamil film 'Papanasam' look, the veteran star said that he will bring not just nine others but "nine million more if I can." "I will pursue this (his efforts) agnostic of party, politics and various philosophies. And all nine peers with whom I am honoured to work with are not people who have the same philosophy as I, but I am their brother," he said while thanking the Prime Minister and his office for naming him.  
"It is not connected to just one party. It is connected to those one billion plus that we are that constitutes this country. Thank you, thank you for awakening my commitment again," he said and signed off with the traditional 'Namskar.'