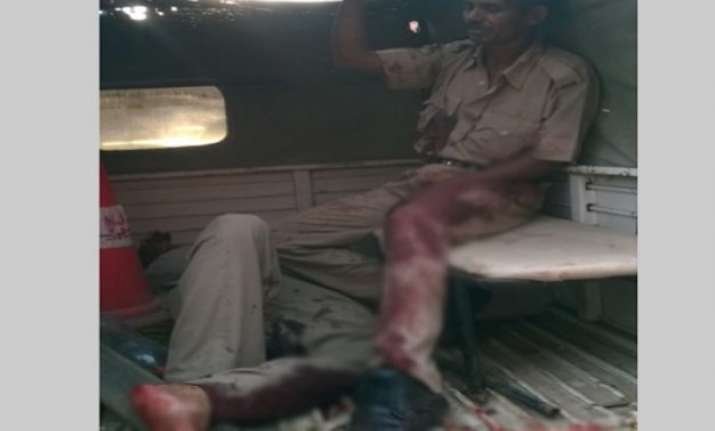 Dinanagar (Punjab): The militants are firing indiscriminately, said an injured police official who came under attack here.
"We were hit by a burst of gunfire suddenly. I was hit on the shoulder. They are firing indiscriminately every five minutes," the Punjab police official, who was injured in the attack, told media as he was being taken to the hospital.
In a suspected Fidayeen attack, terrorists in army uniforms resorted to indiscriminate firing in Punjab's Dinanagar town, leaving nine persons dead and several injured.
The town is close to the border of Jammu and Kashmir state. It is about 235 km from Chandigarh.
A gun battle was on between the terrorists, holed up inside a police station, and security forces. Five bombs were found on the Amritsar-Pathankot railway track.
The terrorists, believed to have come from Pakistan border side, fired at people near the Dinanagar bus stand and then attacked the Dinanagar police station.