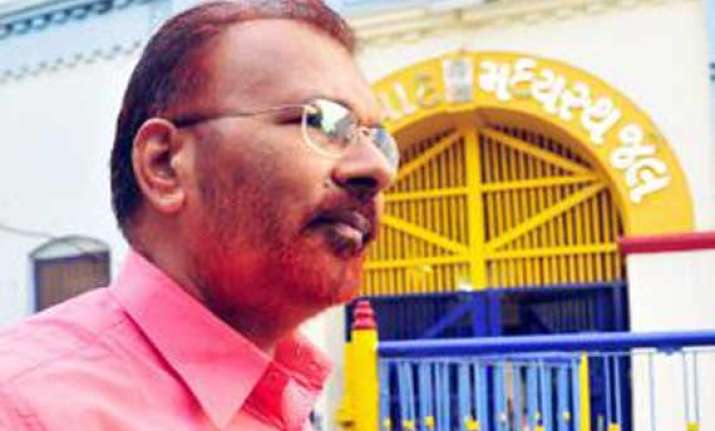 Ahmedabad: Suspended Gujarat cadre IPS officer DG Vanzara, who has been behind bars for the past seven years in connection with fake encounter cases, retired on Saturday after 34 years of service.
The "encounter specialist" suspended IPS officer retired in the Sabarmati Central Prison in Ahmedabad.
As per the wish of Vanzara's family, the police department did not organise a farewell function in the jail, a senior prison officer said.   
According to Gujarat Director General of Police PC Thakur, Vanzara's family had refused the department's proposal to organise such a function. "We had extended the proposal of holding a farewell function for Vanzara. However, his family refused to attend. Actually since Vanzara is inside the prison, how can his family come...It is the matter of privacy. It is their decision," Mr Thakur told PTI.   
"However, for other police officers who retired today, we are giving a farewell tomorrow," he said.
59-year-old Vanzara has been in jail after his arrest by the state CID in March 2007 in connection with the fake encounter of Sohrabuddin Sheikh. Vanzara was serving as Deputy Inspector General of Police (DIG) of Border Range when he was arrested.