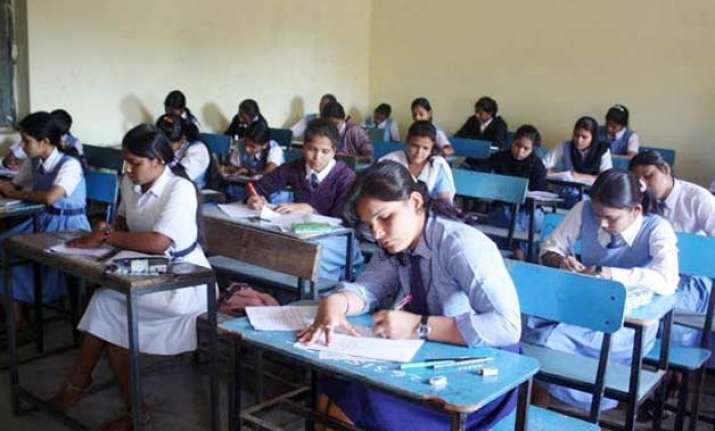 Ahmedabad: Gujarat has recorded an unprecedented rise of over 6,000% in copying cases in the SSC and HSC board exams. This year 8678 cases of copying have already been recorded by now compared to a mere 135 cases of last year.
Interestingly, about 60% of the total cases have been recorded in Anand (5,656) followed by Patan (501) and Ahmedabad (243).
It's not that incidents of copying have suddenly increased this year.. The unexpected rise in the number of cases is attributed to the ordered CCTV and tablet surveillance in 90% exam centers as ordered by the state board.
CCTV and tablet footage of exam centers is still being screened and copying cases are likely to cross 10,000.
"The experiment to introduce electronic surveillance to complement human supervision has proved highly successful. In 2013, tablets were put in 250 centers. In 2014, 90% exam centers had CCTV. Next year, 100% exam centers will have electronic eyes to curb copying," said board secretary R I Patel.