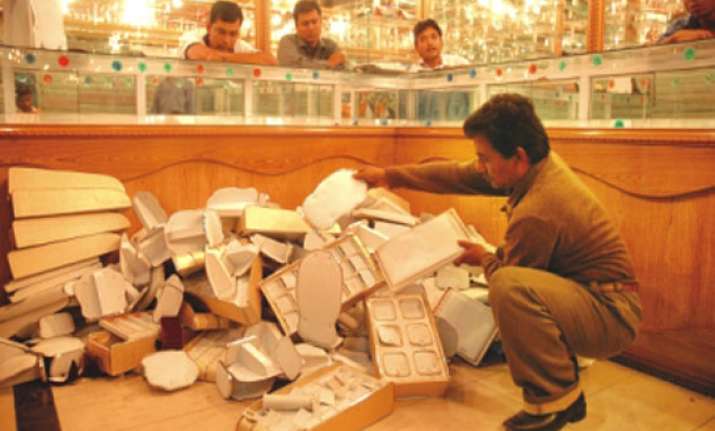 Jamshedpur: Two security guards of a private gold finance company looted jewellery worth around Rs 1.5 crore from the firm's office at Adityapur in Seraikela- Kharswan district Monday evening, police said.
The heist that included Rs 70,000 in cash, was carried out by two gun-toting guards and their three associates from the company's office at the busy Sher-e-Punjab Chowk.
The looted gold jewellery would be worth between Rs one crore and Rs 1.5 crore, sources said. 
A hunt has been launched to arrest the culprits, police said, adding the looters, including the security guards, have been identified.