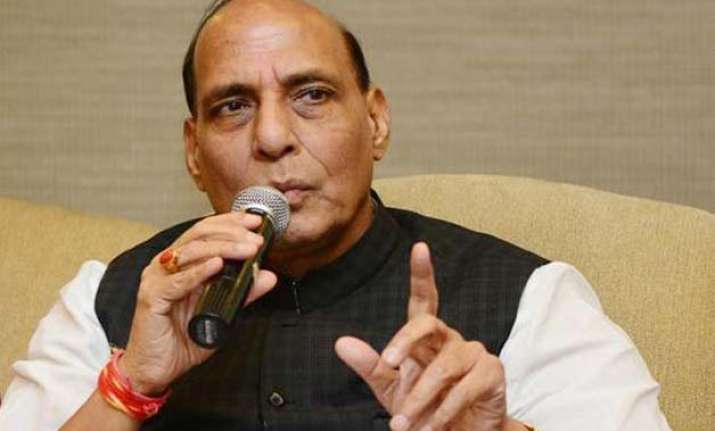 New Delhi: India today took a slew of steps for speedy evacuation of stranded tourists in quake-hit Nepal including goodwill visas to foreigners and mobilising buses and ambulances.
The decisions were taken at a high-level meeting chaired by Home Minister Rajnath Singh and attended by top officials here.
After reviewing the relief and rescue operations, Singh directed that around 300 additional personnel of the National Disaster Response Force be sent to Nepal to help local authorities.
Around 460 personnel of the NDRF were sent to Nepal yesterday.
Bureau of Immigration has been instructed to give 'Gratis Visa' (goodwill visa) to all tourists stranded in Nepal for their speedy evacuation from the Himalayan nation.
The SSB, which guards the Indo-Nepal border, has been asked to set up camps along the border to provide medical help to tourists crossing the international border.
The Home Minister also called up Bihar Chief Minister Nitish Kumar and Uttar Pradesh Chief Minister Akhilesh Yadav and asked them to mobilise buses and ambulances to rescue people trapped in Nepal.
At least 57 people have been killed in the country following yesterday's earthquake.