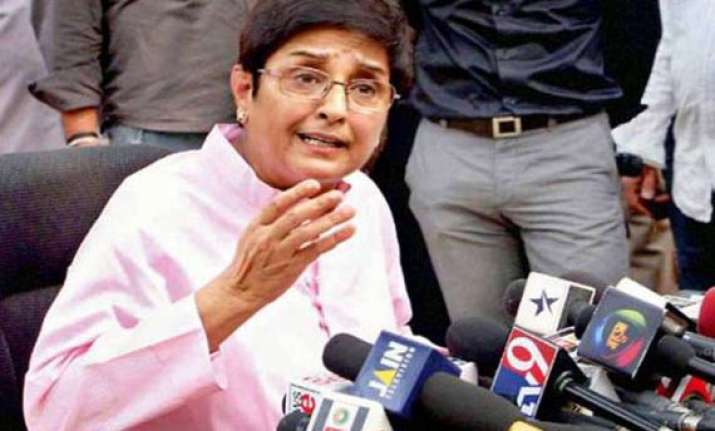 New Delhi, Dec 11 : Accusing the government of cheating people on the Lokpal issue, Team Anna member Kiran Bedi today claimed that it was not willing to part with control over CBI as it did not want the "hidden files in the agency's almirahs" to become public. 

Speaking at Jantar Mantar where Anna Hazare is on a one-day fast, she said discussions about a mechanism to deal with corruption have been on since the time of Jawaharlal Nehru whom she accused of having failed to provide such a system.  She said what the country needs is an "anti-corruption system like the anti-crime system".

"The discussion over this has been on since Nehru's time.I wish Nehruji had given us this in 1962. He didn't. An Administrative Reforms Committee was set up instead. But nothing happened from 1962 to 2011," she said. 
She alleged that the government has failed to bring a strong Lokpal Bill and that a mass agitation will continue till the goal is achieved. "We will have to fight a long battle," she said.

On the CBI issue, she said the government does not want to give up control of the probe agency because its closets are full of files which talks about the wrongdoings of those in powers.

"What all things are hidden in the almirahs of CBI? They don't want things to be made public. The Lokpal does not have investigative powers.
Government has not given nothing substantial for Lokpal and, at the same time, wants to take away the powers of the CBI. We did not ask for this," Bedi said.

She alleged the government has "cheated" people and that the gathering at Jantar Mantar would pray that it gets a good sense.