Follow us on New Delhi: A year after his first double ton in ODI cricket, Rohit Sharma repeated the feat and crossed the milestone of a record 250 runs in an ODI innings against Sri Lanka in the ongoing 5-match series on Thursday at Eden Gardens, Kolkata also known as "Mecca of Indian Cricket".
He required just 173 balls to amass his individual total upto 264 runs which was decorated by 33 fours and 9 sixes. He batted right from the first over of the innings and stayed till last ball of the innings when he was finally dismissed.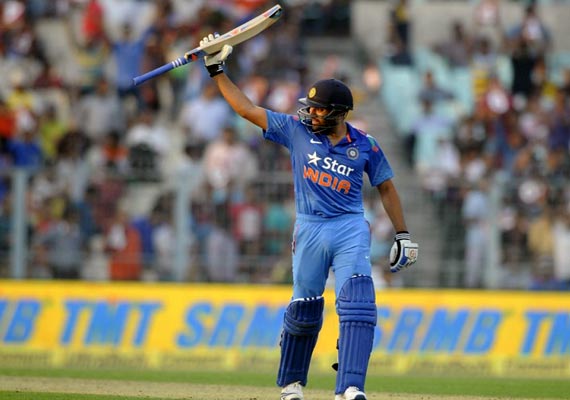 His innings stunned many cricket veterans around the world and it is almost certain that this record will not be broken anytime soon.
Let's know more about this Indian record breaker: