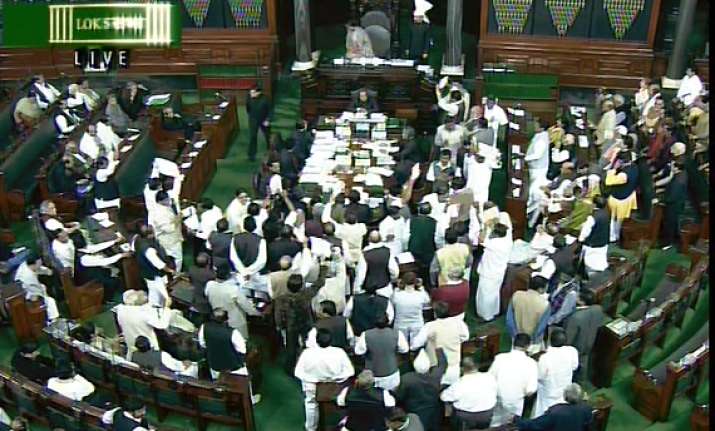 New Delhi, Dec 22: Under attack from RJD leader Lalu Prasad and other parties, government today decided to bring back the provision of reservation for minorities in the Lokpal Bill.

The decision to include the provision for inclusion of candidates from minorities in Lokpal Bench and in the Search Committee came at a meeting of the Congress Core Group chaired by party president Sonia Gandhi and attended by Prime Minister Manmohan Singh and senior ministers. 

The Core Group meeting came after Prasad raked up the issue of dropping of the provision for minorities from the original proposal that was contained in the Cabinet note during the Zero Hour in Lok Sabha.

He accused the Congress and BJP-RSS combine of having conspired to exclude the minorities after having orignally provided for it.

Several other small parties, including SP, AIMMM and LJP also supported the demand for inclusion of minorities.  The Lok Sabha was adjourned following an uproar and the interregnum was used by the Congress and government in restoring the provision.

Congress sources said that the provision for minorities was dropped last night after a BJP delegation led by L K Advani told Leader of Lok Sabha Pranab Mukherjee that the provision could encounter legal problems because Constitution does not provide for quota for minorities.