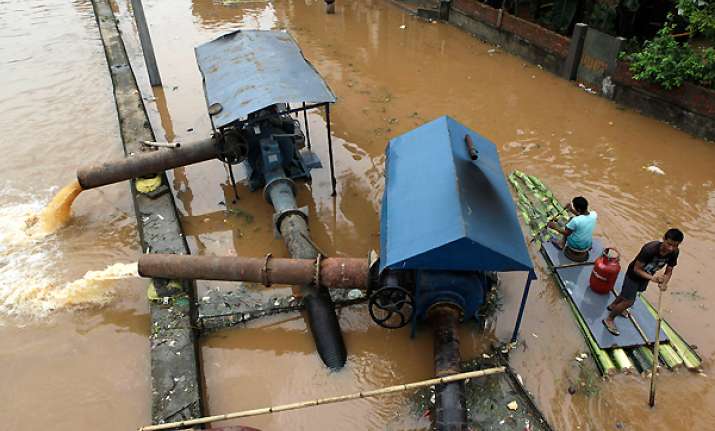 New Delhi, Jun 29: The Centre today assured all help to Assam in dealing with the flood situation in the state and promised to send more teams of National Disaster Response Force (NDRF) there.
"We have already sent 16 teams of NDRF. One member of NDMA (National Disaster Management Authority) will be visiting flood-affected areas of Assam tomorrow. We will send one more team of NDRF soon," Union Home Secretary R K Singh told reporters here.
Singh said he was in regular touch with Assam government officials and assured them all help in relief and rescue operations.
"I have spoken to and I am in touch with the Chief Secretary and have assured him help to meet the situation," he said.
The Home Ministry had yesterday hdeployed 15 teams of NDRF comprising 548 personnel along with 60 boats and other necessary equipment to carry out rescue and relief operations in flood-hit districts of Assam.
As many as 21 districts are affected due to floods in Brahmaputra, Puthimari, Jiabharali, Burhidihing, Dhansiri, Beki and Manas rivers.
"The government is closely monitoring the situation and is in constant touch with the state government for extending the required support and assistance," the Home Ministry said in a statement.
An Indian Air Force helicopter has been deployed for air dropping food packets and rescuing the marooned.