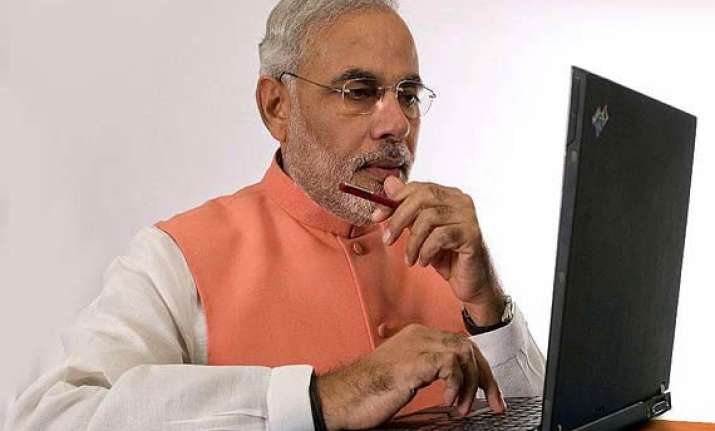 Ahmedabad, Dec 31: Governance deficit and policy paralysis marred the year for India in 2011, Gujarat Chief minister Narendra Modi said on his official blog on Friday.

"Protests took place in India as a distinct change of mood engulfed the nation," he said.

"Bad economics, poor governance coupled with regular attacks on the federal structure of country have made people impatient and disappointed.

"From corporate leaders to people on the street, there is near total talk of a 'governance deficit', a 'policy paralysis' covering the nation. This explains best the scores of protests across India against complacent governments, be it in the states or at the Centre," he said.

But, Modi claimed, there remained a ray of hope.

"More than any individual, it was collective strength that defined the year gone by. Protests took place against Governments that were unable to live up to the aspirations of the people particularly the youth," he said.

It was the cradles of human civilisation that showed the way in challenging the status quo, Modi said citing the uprising in Egypt, protest in West Asia and voices against economic downturn in Greece.

"We have been at the forefront of global protests in more ways than one. It is a matter of great pride to note that most of the protests across the World were non-violent! What can be a greater tribute to Mahatma Gandhi," he added.

Modi also spoke of Gujarat's development story where the motto, he said, was 'Sauno Saath, Sauno Vikas' (all together, growth for all).

"Inclusive growth with collective effort creates a unique mass movement for overall development. In Gujarat, we added a 4th S of Sadbhavana to our 3S (Speed, Scale and Skill) model of progress."

"If there is one lasting message of 2011, it is that people power is necessary but not sufficient to transform nations. People power must be combined with good governance to bring about real, deep and lasting change," Modi added.