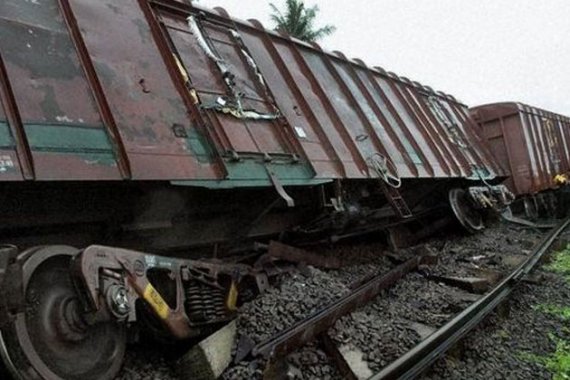 Farukkhabad: Rail traffic was disrupted on Farrukhabad-Kasganj route after a Bihar-bound goods train derailed near here late last night.
Eleven wagons and two engines of KPGM special goods train derailed in Shamshabad yard between Farrukhabad-Kasganj stations due to which the main line was blocked, PRO North Eastern Railway, Izatnagar division - Bareilly, Rajendra Singh said.
He said that the goods train loaded with fertilizer was going to Karpoorigram in Bihar from Bhopal Division.  As a result, two trains - Mathura-Chhapra express and Kolkata-Agra Cantt express - were diverted via Tundla instead of Kasganj-Kanpur.
Two trains were partially cancelled, including Farukkhabad- Kasganj passenger and Kasganj-Sikhohabad passenger.
Singh said that Kasganj-Farukkhabad express, Farukkhbad-Kanpur express and Farukkhabad-Kasganj express would remain cancelled today.
Efforts were being made to clear the route.