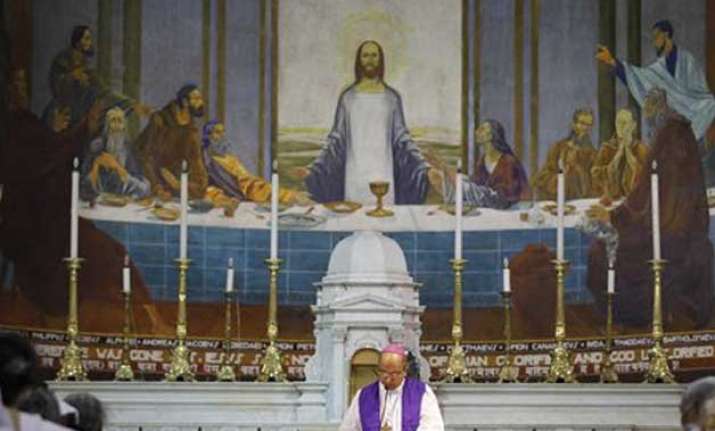 New Delhi: Observing fast and abstinence on Good Friday is a tradition but different churches around the country have come up with new ideas to protect humanity and environment this year and have called for 'carbon fast' and 'cyber fast'.
During the period of Lent, a 40 day time before Easter, people abstain from luxury and observe fast. As part of Lent, Suren Abreu, a priest at the Our Lady of Health church in Sahar, Mumbai, has come up with the idea of a "carbon fast".
The idea has been taken up many Catholics in the city. Carbon fast includes composting your own household's waste, riding a bicycle to commute, using a cloth bag while shopping and buying locally grown produce.
Abreu told Scroll, "Traditionally, Lent is a period of abstinence and prayer, where we deny ourselves food and other luxuries. To this, we thought of adding a plan to protect the environment." Steps to cut down carbon footprint were taken during this period.
Carbon fasting for Lent is not new but it has now become a growing global trend. In 2008, the Church of England had asked people to cut down on their carbon footprint as a form of abstinence. The Bishop of Liverpool told the Guardian: "Traditionally people have given up things for Lent. This year we are inviting people to join us in a carbon fast. It is the poor who are already suffering the effects of climate change. To carry on regardless of their plight is to fly in the face of Christian teaching."
Carbon fast is not the only peculiar way to celebrate this year's Lent as the Kottayam-headquartered Orthodox Church of India included a "cyber fast" for a 24-hour period starting 6 p.m. on Thursday.
Popularly known as the Orthodox Church, the second largest faction of the ancient church of the St. Thomas Christians in India has asked its more than 3.5 million laity to switch off their mobiles, computers and even TVs for a 24-hour period starting Thursday 6 p.m. till the end of the Good Friday service.
Speaking to IANS, P.A. Phillip, who heads the human empowerment department of the church, said this is a new concept and the response to it has been good.
"The new generation is hooked to gadgets like mobiles, computers and TVs. Hence, we felt that as part of the traditional 50-day Lent being observed by our laity, we should include a 24-hour 'cyber fast', and the response to it has been good," said Phillip, a senior priest in the Orthodox Church.
Phillip is banking on the church's youth wing, which has taken up the initiative and is all set to ensure that their objective is achieved.
The concept of "cyber fast", billed as the first of its kind, appears to have enthused parents and has been welcomed by them.