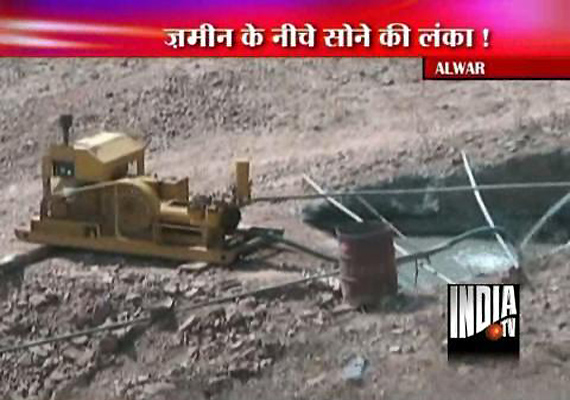 New Delhi, Feb 21: Rajasthan, well known for its crude oil will soon be known for its huge gold deposits. 

The Geological Survey of India (GSI) has struck huge reserves of gold ore in Rajasthan and a new report has indicated the presence of copper and gold deposits.

Internationally, such deposits are considered commercially viable if more than 2 gram of gold can be extracted from every tonne of ore, said officials.

"GSI has made three significant findings. There is the discovery of copper mineralisation at Khera block in Alwar district of Rajasthan and gold mineralisation in Tumkur and Sonbhadra districts in Karnataka and Uttar Pradesh respectively." said mines minister Dinsha Patel.

Earlier, GSI had similarly struck huge reserves of gold ore in Rajasthan's Banswara district. 

Though the commercial viability of mining there is still under evaluation, GSI had reportedly claimed that nearly 250,000,000 tonnes of gold ore was embedded in a 25 kilometre stretch across the tribal district.