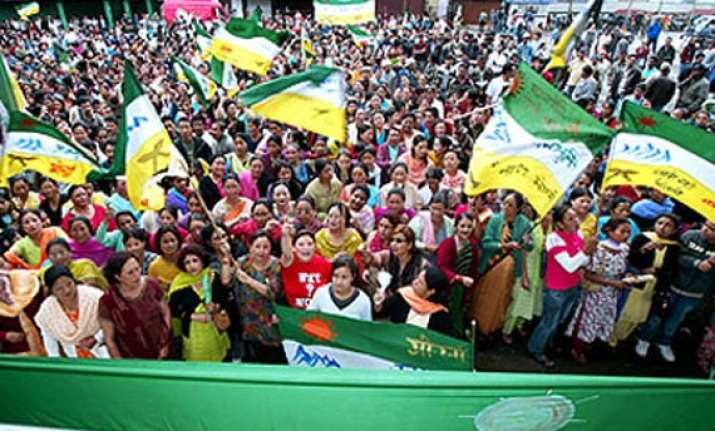 Darjeeling, Jul 12: GJM will renew its demand for Gorkhaland in Darjeeling Hills if the Centre favours in creation of Telangana, GJM general secretary Roshan Giri said here yesterday.
"If tomorrow's meeting decides in favour of a separate state of Telangana, then the government should also create a separate state of Gorkhaland as it has been demanded for the past 100 years," Giri told reporters.
"If not, then we will start the Gorkhaland agitation and come to the streets," he said.
GJM senior leadership led by party chief Bimal Gurung held a meeting at Gorkha Rangmanch Bhawan in Darjeeling where they discussed about their future strategy and the need of Gorkhaland.