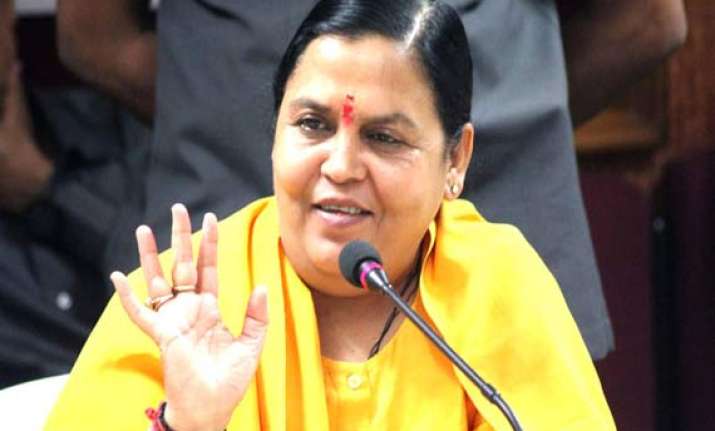 New Delhi: All rivers are divine and the government will not neglect any of them in its zeal to rejuvenate Ganga, Minister for Water Resources, River Development and Ganga Rejuvenation Uma Bharti said in the Lok Sabha today.
"Every river is as divine as Ganga. The government will take care of Ganga, Yamuna and other rivers," she said while replying to a debate on the demands for grants of her ministry.
Ms Bharti was responding to those members who wanted to know why attention was being paid to only Ganga River by the government at a time when several rivers were facing the menace of pollution.
Rs. 2,037 crore had been earmarked for the cleaning of Ganga, said Ms Bharti, adding that Rs. 100 core for the development of embankments would be fully utilised within the course of the financial year.
The Lok Sabha later passed the demand for grants of the Water Resources Ministry by voice vote.  Stressing that the NDA accords top priority to water management, Ms Bharti said the government would observe the first week of 2015-16 as water conservation week and the fiscal year as water conservation year.
Responding to the concerns of the states about river disputes, she said, "The differences should be termed as issues and not disputes."
Ms Bharti said every effort would be made to resolve water sharing problems between Andhra Pradesh and the newly-formed state of Telangana.
The Minister said she would be willing to hold a meeting with the Chief Ministers of Andhra Pradesh and Telangana to resolve their water issues.