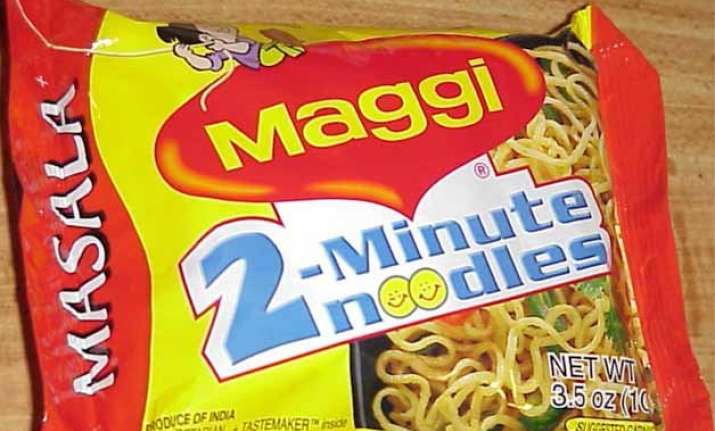 Mumbai:  The Food Saftey and Standards Authority of India (FSSAI), which had issued notice banning Maggi noodles manufactured by Nestle India, today urged the Bombay High Court to recall its "order" allowing the company to export this instant food snack instead of destroying it.
A bench of Justices V M Kanade and B P Colabawalla deferred the hearing to July 17 after asking Nestle India to file an affidavit on an application by FSSAI seeking recall of the June 30 High Court order allowing export of Maggi.
The court was hearing a petition filed by Nestle India challenging the order of June 5 passed by FSSAI banning nine variants of the popular instant food snack. It had also questioned a similar order by Maharashtra government prohibiting the sale of the same products on the ground that they were unsafe and harmful for the health of people.
FSSAI Counsel Mahmood Pracha said the food regulatory body had suggested at the last hearing that instead of Nestle destroying the product, the High Court may allow the export of Maggi if the company felt that it was safe for consumption.
However, Nestle was still destroying the product as perhaps it felt that it was not safe (for consumption), he said. The company was manufacturing a fresh batch of product and exporting that, he added.
Elaborating further, he said Nestle was not exporting Maggi which was to be destroyed but it was manfucturing fresh batch of food snack for exports. Certainly, the High Court had not allowed this, he said.
They are burning Maggi and thereby destroying evidence, alleged Pracha. "Why is Nestle not exporting the product instead of destroying them?", he said. "We had not asked them to burn Maggi product and instead had suggested that they may export it," FSSAI counsel said.
Senior Counsel, Darius Khambata, appearing for Maharashtra government, said "if they (Nestle) want to manfacture Maggi and sell the product in India then they have to comply with our (Indian) standards.
Pracha also said that FSSAI had sent several e-mails to Nestle seeking details about recalling the product from the market but the company had not given any response.
He also complained that the company on its website had written under the caption "Maggi is safe" that the Bombay High Court had allowed exports of the product.
Iqbal Chhagla, Nestle's Counsel, however, denied FSSAI's allegation that the company had declared on website that Maggi was safe and the High Court had allowed exports.