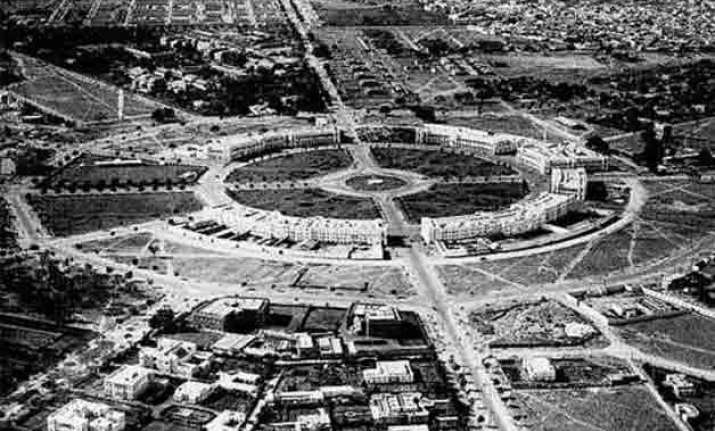 New Delhi: December 31, 1926. That is the day when 'New Delhi' as we know the capital city was named as such.
When British monarch King George V and his consort Queen Mary held one of the grandest darbars on December 12, 1911, where he assumed the crown of India and announced the shifting of the imperial capital from Calcutta (now Kolkata) to Delhi, the new capital had remained unchristened.
On December 15, the King and the Queen, the first monarchs to attend their coronation darbar in India, laid two plain foundation stones of the new city, bearing just the date "December 15, 1911″ engraved on it.
It was only 15 years after his coronation as the "King-Emperor of India" that King George V named the city 'New Delhi'. Until then, the city had in common parlance been referred to just as the "new capital" or "new imperial capital" or "imperial city".
According to archival documents of the period at the National Archives of India (NAI) here, it was on "December 31, 1926″ that King George V officially named the new capital as 'New Delhi'.
"It is hereby notified for general information that His Majesty the King-Emperor has signified his approval to the new capital being named "New Delhi". This name will be brought into use forthwith," says the 1926 public notification in this regard by the Home Department.
The grand city of 'New Delhi', designed by Sir Edwin Lutyens and Sir Herbert Baker, after its completion was officially inaugurated in February 1931 by the then Viceroy Lord Irwin amid much pomp and fanfare.
The historic capital city-naming notification, among other rare records of the colonial and post-Independence era, are on display at an ongoing month-long exhibition at the NAI Museum here as part of the 125th year celebrations of the institute.
A rare colour-coded 1912 map of Delhi, depicting land acquisition proposals for the creation of the "new imperial capital" is also on display at the exhibition entitled, 'Treasures of National Archives'.
Titled 'Delhi & Vicinity', the map in multiple hues displays the regions acquired under the Land Acquisition Act, 1894, for planning the new capital city, the cantonment, civil lines, development and firm areas. Even here, the new city is mentioned as the "imperial city" only.
Another rare exhibit is an old volume showing the seating plans for the darbar amphitheatres, shown in three colours, corresponding to the three historic Delhi Darbars, held in 1877, 1903 and 1911 respectively.