Follow us on New Delhi:  Mafia don Rajendra Sadashiv Nikhalje alias Chhota Rajan -- former aide and strongman-turned-foe of fugitive Dawood Ibrahim has been arrested by the Indonesian police in the tourist resort of Bali, top CBI officials said on Monday.
In a photograph released by the NCB-Interpol Indonesia The gangster was seen wearing a white T- shirt and a formal black pant. Chhota Rajan who was seen along with a security guard was smiling while clicking the photograph.
CBI director Rajendra Sinha confirmed the nabbing of Chhota Rajan, who operated from Mumbai and is wanted in India for a series of serious crimes and murders.
Rajan, 55, operated from Chembur and surroundings since the mid-1970s and later became a trusted henchman of Dawood Ibrahim Kaskar, the absconding don from Mumbai who is reportedly hiding in Pakistan.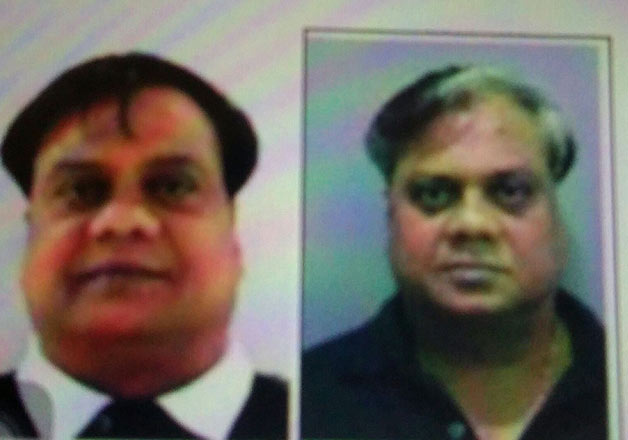 Both fell out after the March 1993 Mumbai serial blasts and Chhota Rajan slipped out of India in 1995, remaining on the run till his arrest on Sunday.
According to available information, the mafia don -- declared a wanted man by InterPol since 1995 - arrived by flight from Sydney, Australia, to Bali on Sunday afternoon and was arrested.
Despite repeated attempts, top police, bureaucratic and political officials in Maharashtra maintained a guarded silence and declined to comment on the developments which have immediate and long-term implications for Mumbai's underworld as well as Maharashtra's law and order.
Earlier, for a couple of hours on Monday, confusion reigned in top intelligence and police circles in Maharashtra with some officials claiming that another serial killer from Karnataka, Mohan Kumar alias Cyanide Mohan, had been arrested.