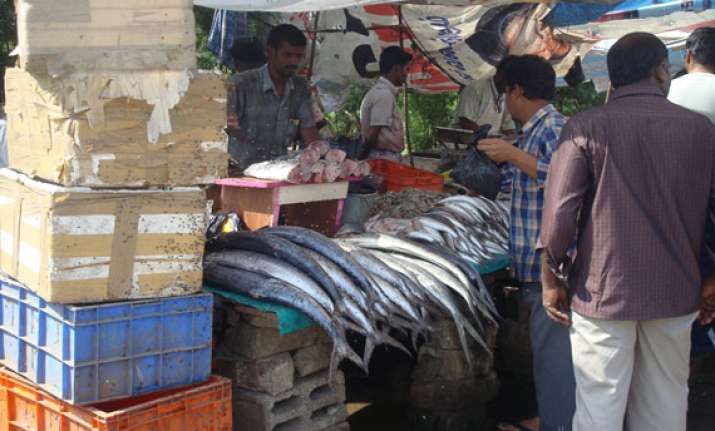 Chennai: After 'NaMo tea stalls' and mobile fish stalls of a similar moniker used for campaigning in the Lok Sabha polls, the state BJP has hit upon the idea of distributing 'NaMo fish' free of cost to the public on May 26, the day Narendra Modi assumes office as Prime Minister.
"We will give a kilo of fresh fish free of cost to the public on May 26 as part of celebrations to mark our leader Modi assuming the office of the Prime Minister,"S Satishkumar, State president of BJP's fishermen wing told PTI.
Fish varieties to be distributed include popular ones like 'Sankara' and 'Kola' and would be given to 200 persons, he added.
Using a collective term "NaMo fish" to denote several varieties, the BJP leader said each beneficiary would be given one popular variety.
During the LS poll campaign, apart from the popular 'Namo tea stalls', the TN BJP held a novel election drive -'NaMo' mobile fish stalls—to reach out to the electorate.
These stalls were set up in cargo vans through which BJP campaigned that the 'inaction' of the UPA regime had resulted in no safety for fishermen of Tamil Nadu, with frequent attacks and arrests by the Sri Lankan Navy.
BJP had also promised a separate ministry for the welfare of fishermen and all issues affecting them during electioneering.