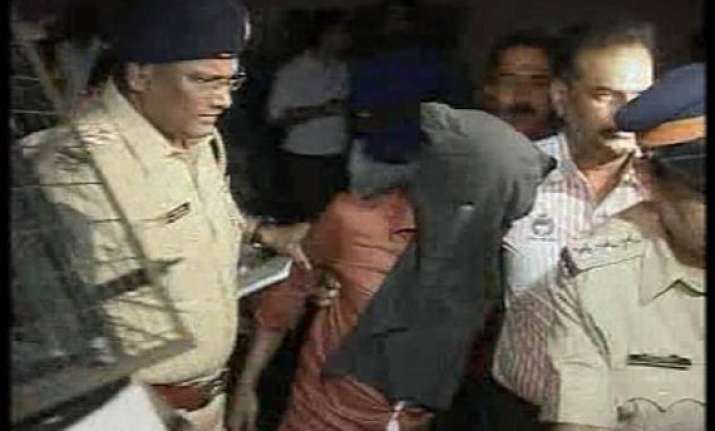 New Delhi: A fourth accused was today arrested in connection with the death of 29-year-old Manipuri youth during a brawl in Kotla Mubarkpur area of South Delhi that has triggered widespread anger among North East community here.
Azad Choudhary (24), a driver by profession and a resident of Garhi Village, was arrested for his alleged involvement in the case, police said.
Akha Salouni was allegedly beaten to death by a group of five men in a suspected case of road rage in Kotla Mubarakpur in the wee hours yesterday. He was returning to his Munirka flat after a party.
Three accused in the case—Sanjay Basoya (24), Shakti Basoya alias Shanky and Rajiv alias Raju (25) were arrested from Garhi area yesterday. The fifth accused in the case is yet to be arrested.
Amit Gupta, spokesperson in AIIMS said prima facie the autopsy report of Salouni suggests that death was caused due to multiple internal injuries in the neck, abdomen and brain caused by blunt force.
"Autopsy report suggests that death was caused due to multiple internal injuries in the neck, abdomen and brain caused by blunt force. The report has been handed over to police," Gupta said.
The autopsy on Salouni's body was conducted by a two-member panel headed by Dr Milo Tabin.  Meanwhile a local court today remanded Sanjay, Shakti and Rajiv in two days in police custody. Metropolitan magistrate Ashok Kumar sent all three accused to police custody till July 24 while allowing Delhi Police to interrogate them.  
"In view of the facts and circumstances, the application for grant of two days police remand is allowed. The accused be produced on July 24," the court said.
Police said the incident had taken place at around 3 AM when the deceased Akha Shaloni, along with two friends, Dihe Kazhiihrii (25), who is also a resident of Manipur and Nagendra Sharma (40), a resident of Bihar, were returning after attending a party at their friend's place at Masoodpur Colony.
Following the party, they had hired an auto to drop Kazhiihrii at his home at Kotla Mubarakpur. When the auto reached near Gurudwara road, a car arrived from behind and started honking indiscriminately, police said.
"The occupants of the car also abused the auto driver, following which an argument ensued between the trio and them.  The argument soon turned ugly following which around five men, all of whom were apparently in an inebriated state, alighted from the car and attacked the trio. While Kazhiihrii and Sharma managed to flee, Shalouni was caught by them," said a police official.
"Kazhiihrii called the police at around 3:30 AM, after which a police team reached the spot and rushed Shalouni, who was unconscious, to All India Institute of Medical Science (AIIMS) Trauma Centre, where doctors declared him brought dead. The death was due to serious head injuries," the official.
Outraged over the incident, various groups of northeastern students here have demanded speedy inquiry into Shalouni's death and punishment for the guilty.
Minister of State for Home Kiren Rijiju said his Ministry is studying the report of M P Bezbaruah committee, set up to look into concerns of people from the Northeast living in different parts of the country.
Speaking to reporters outside Parliament House, Rijiju said that it was disturbing that a Manipuri man was killed in Delhi.