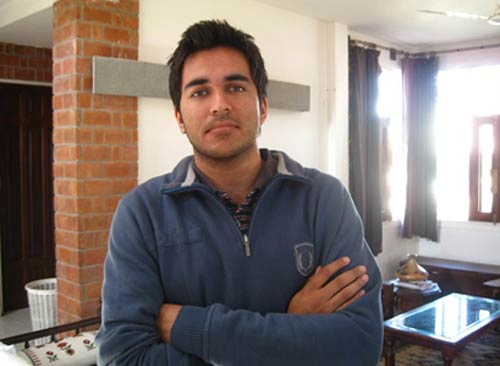 Dharamsala(HP) Nov 11:  Four medical students were today sentenced to four years in jail by a fast track court after they were held guilty of culpable homicide not amounting to murder for ragging to death their junior Aman Kachroo in Himachal Pradesh last year.
Additional district and sessions judge Purinder Vaidyahad did not entertain the prosecution plea for convicting the four students of murder under section 302 IPC for which the punishment is a life term.
All the four students--Ajay Verma, Naveen Verma, Abhinav Verma and Mukul Sharma--were convicted earlier in the day under relevant sections of IPC 304 II (culpable homicide not amounting to murder), 452 (house-trespass after preparation for hurt, assault or wrongful restraint) and 34 (common intention) of IPC.
The judgement came 20 months after the Kachroo ragging incident which had triggered an uproar and led the state government to come out a legislation making ragging a cognisable, non-bailable offence.
The maximum punishment for culpable homicide not amounting to murder was ten years but the court awarded a four-year jail term after hearing the arguments of Defence and the Prosecution.
Special Public Prosecutor Jiwan Lal Sharma told PTI that the four students should have ben convicted under Section 302.
The government may move the high court against the decision of the trial court of convicting the students under culpable homicide and not under charges of murder, he said.
The Court pronounced the sentence for different offences which would run currently with a maximum period of four years. They have been also slapped with a fine of Rs 10,000 on each of them to be collected from each of the convicts.
Aman Kachroo (19), a first year MMBS student at Dr Rajindra Prasad Government Medical College at Tanda, 15 km from here in Kangra district, succumbed to injuries on March 8, 2009 after being ragged by the four drunken Final year students
Reacting to the quantum of sentence, Aman's father Rajendra Kachroo said he was "disappointed" and felt a "little let down" saying the punishment could have been more.
He however termed the conviction as a victory and said this is a message in loud and clear terms to people who still indulge in ragging.
"I see this as a victory not only for me but for the people who are fighting for judicial reforms, criminal reforms and against ragging. I see it as a victory," he said.
Kachroo said he is not unduly bothered over what punishment the four students would get. "The essence is not punishment. It is the prevention of crime," he added.
Kachroo said if he had not fought against the bail granted to the four accused earlier this year, "I would not have seen this verdict today."
The fast track Court had released all four accused on bail on July 17, 2010 but the H P High Court took suo motu notice and Justice D D Sood cancelled the bail with directions to fast track court to hear the case on day to day basis and avoid unnecessary adjournments.  PTI