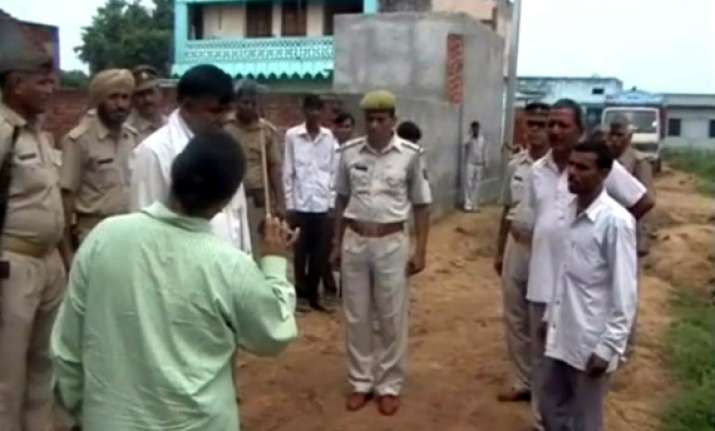 Baghpat, UP: A minor quarrel between the children of two families over morning walk for dogs turned into a full-scale battle in Dudbha village near Baghpat on Wednesday, with four persons killed in firing.
Those killed include a woman Nirmala, Bijender, and Bittu belonging to one group and Shivendra  from the other side, police said.
Family members of Dharam Singh had gone to the local police station to file a complaint over the quarrel, and when they returned to the village, family members of Devak Ram began to fire at them.
Pistols and knives were openly used and nearly 10 persons were injured. Most of them were rushed to the local health centre, where four succumbed due to excessive bleeding and unavailability of doctors.
The local SP Lakshmi Singh has suspended the Inspector and Control Room incharge for non-performance. Police has been posted in the village.
All the four bodies have been sent for post mortem.