Follow us on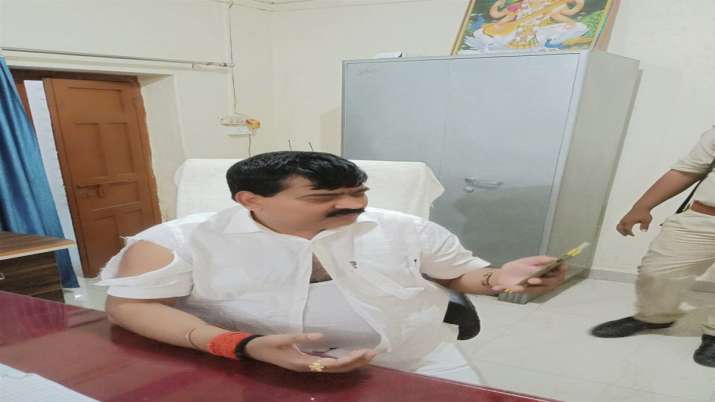 Bharatiya Janata Party's (BJP) Pratapgarh MP Sangam Lal Gupta on Saturday accused former Congress Member of Parliament (MP) Pramod Tiwari of leading a mob of his party workers to beat him up and his party's activist during a social function in Sangipur block of the district.
The issue prompted the police to register a case against 27 persons, including the senior Congress leader and his daughter.
The alleged incident led Uttar Pradesh Deputy Chief Minister Keshav Prasad Maurya to order the district administration to take strict action in the incident, in which Gupta alleged his 'kurta' was also torn by the assailants.
"Instructions have been issued for speedy and strict action in the incident of attack on BJP MP and national general secretary of BJP's Pichhda Varg Morch Sangam Lal Gupta during the Gareeb Kalyan Mela in Sangipur block in Pratapgarh district," said Maurya in a tweet.
"Not even a single guilty person will be spared," he added.
Acting SP Prakash Dwivedi said that acting on the complaint lodged by the BJP MP, a case has been registered against 27 persons including Pramod Tiwari, his daughter Aradhana Misra and 50 unknown persons under various sections of the IPC and CLA.
As Gupta reached the venue of Gareeb Kalyan Mela, Pramod Tiwari, Congress MLA Aradhana Misra along with their supporters started raising slogans against him.
As Sangipur SHO Tushardutt Tyagi rushed to save Gupta, Pramod Tiwari and his workers attacked him, Gupta said, adding that Congress MLA Misra along with her supporters hurled abuses at him, and pounced on him with the intention to kill him. Around a dozen vehicles have been damaged, he claimed.