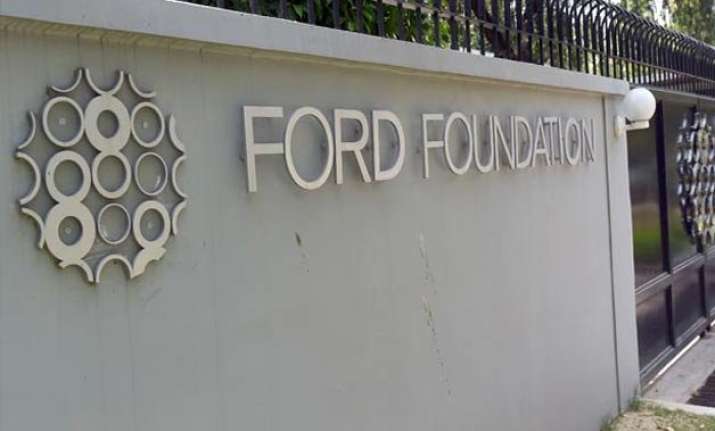 New Delhi:  The Indian arm of Ford Foundation, facing government scrutiny over alleged irregularities, is likely to get relief as it is ready to come under Indian laws even as the Home Ministry is considering its request for release of funds for paying its staffers' salaries.
Top government sources said Ford Foundation, which was not registered in India, has expressed its willingness to register under the Foreign Exchange Management Act (FEMA) and not the Foreign Contribution Regulation Act (FCRA).
"Since they do not receive any funds and just pass on funds that come from their parent organisation, we are ready to consider their request to register under FEMA," sources said. Home Ministry is also examining a request by Ford Foundation that it be allowed to use funds to pay the salaries of its employees in India and meet other establishment expenses.
"We are examining it (the request)," sources said.
Home Ministry had put Ford Foundation under the "prior permission" list in April following allegations that it had donated funds to non-FCRA registered organisations and profit- making organisation. Both the acts are illegal under FCRA.
Asked about the series of action taken by Home Ministry against various NGOs, sources said the government has only taken an initiative to ensure complete compliance with the law.
"Nothing more, nothing less. There is no crackdown," sources said.
Home Ministry has recently taken a series of actions against various NGOs, including Greenpeace India and two NGOs run by social activist Teesta Setalvad, cancelled the registration of more than 10,000 NGOs and put Ford Foundation under "prior permission".