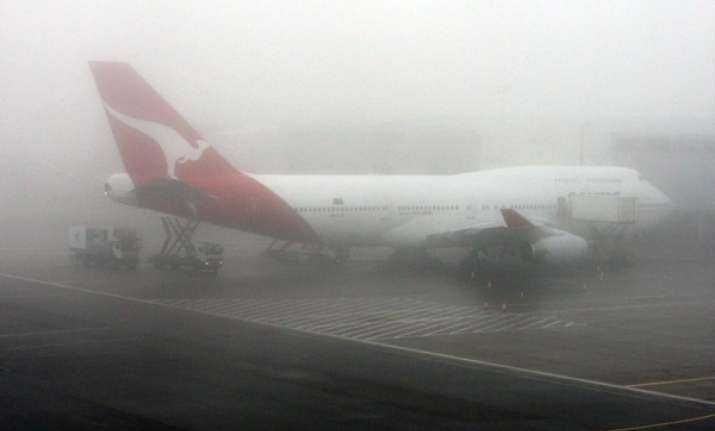 New Delhi, Dec 30: Flight operations came to a standstill at the IGI Airport here this morning after dense fog enveloped the area.

More than 40 domestic and international flights have been delayed, while nine arriving and departing flights were cancelled.

The visibility at the runway dropped to 50 metres as a result no flights could take off since 6:AM. The minimum visibility is 125 metres and 150 metres for various categories of aircraft.

The visibility started to decrease in the wee hours as a result one Jet Airways flight from Doha was diverted to Jaipur.

As the visibility hovered between 75 metres and 50 metres, some of the flights landed using CAT III B instrument landing system, which allows a compliant aircraft to land when the runway visibility is 50 metres.

The visibility is likely to improve as the day progresses, according to Met department.  Yesterday, around 143 flights were delayed and nine cancelled due to poor weather at destination or operational reasons.