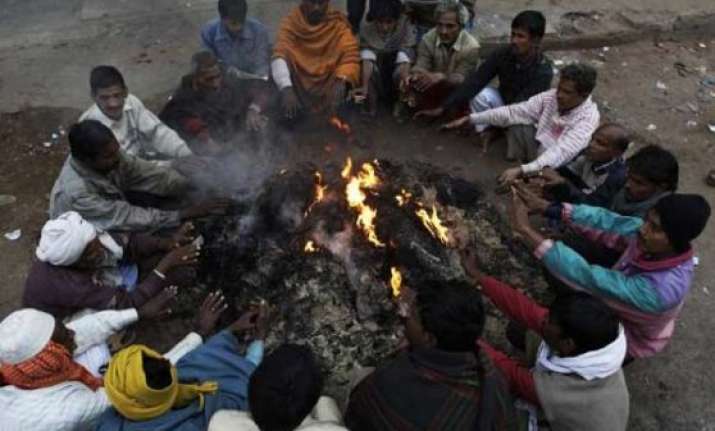 Chandigarh: Cold conditions continued unabated in Punjab and Haryana as a blanket of fog enveloped most places in the two states, hitting train and flight operations.
Several trains including Shatabdi Express from New Delhi was delayed by 1.04 hours, a railway spokesperson said, adding, Howrah-Kalka Mail is running late by 11.48 hours.
Four flights - two of Jet Airways from and to Delhi and one each of Jet Airways from Mumbai and Indigo from Bangalore were cancelled, while a number of other flights were expected to arrive here behind schedule, an official said.
READ MORE: Delhi: 48 people die in last five days due to intense cold
Hisar was the coldest place in Haryana today, recording a minimum temperature of 1.8 degrees Celsius which is four notches below normal, an MeT official said.
Amritsar was the coldest place in Punjab recording a temperature of 2.8 degree Celsius while Chandigarh settled at 6.2 degree Celsius.
In Haryana, Gurgaon, Bhiwani and Rohtak recorded minimum temperatures of 2.3, 2.6 and 2.6 degree Celsius respectively.
The minimum temperatures in Ambala, Faridabad, Karnal, Kurukshetra and Sirsa settled between five and six degrees Celsius.
Jalandhar and Kapurthala in Punjab recorded temperatures at 3.8 degrees Celsius each even as Bathinda and Ferozepur's low settled at 4.3 degree Celsius each. Anandpur Sahib, Ludhiana, Pathankot and Patiala recorded a low of around six degree Celsius.