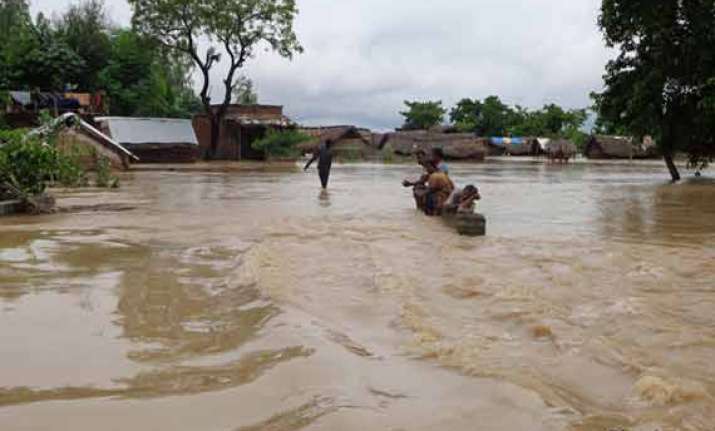 Lucknow: Flood situation continued to be grim in Uttar Pradesh as rivers in the state flowed close to the danger mark while showing receding trend as rainfall in the state decreased.
Sharda river continued to flow above the danger mark at Palia Kalan and was rising, while Ghaghra river was flowing above the red mark at Turtipar in Ballia but was receding, the Central Water Commission said.
Ghaghra was flowing close to the mark at Elgin Bridge and Ayodhya, it said.
Rapti river at Birghat in Gorakhpur was flowing above the danger mark and close to it at Balrampur, Bansi and Rigauli, it said, adding that Burhi Rapti was flowing near the mark at Kakrahi and was maintaining a declining trend.
Met office here said that light to moderate rain or thundershowers occurred at isolated places over east Uttar Pradesh while weather was mainly dry over western parts of the state.
Maharajganj in eastern part of the state received 3 cm rainfall, the Met office said.
It forecast mainly dry over the state tomorrow.