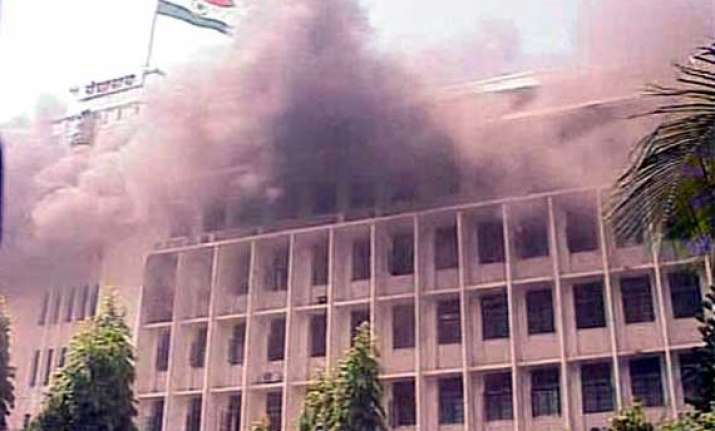 Hyderabad: Only the old records that were to be disposed of were damaged in a fire which broke out in the Andhra Pradesh secretariat building here last evening, officials said today.
The fire broke out in the ground floor of the C-Block of secretariat at around 7.45 pm yesterday.  A security guard alerted fire personnel, who brought the situation under control swiftly, officials said.
Roads and Buildings Department officials said that short circuit was the probable reason.  A release from General Administration Department said no files were damaged.
A switch board, a wall-mounted fan and a chair were destroyed while some old records, to be trashed, got partially damaged.