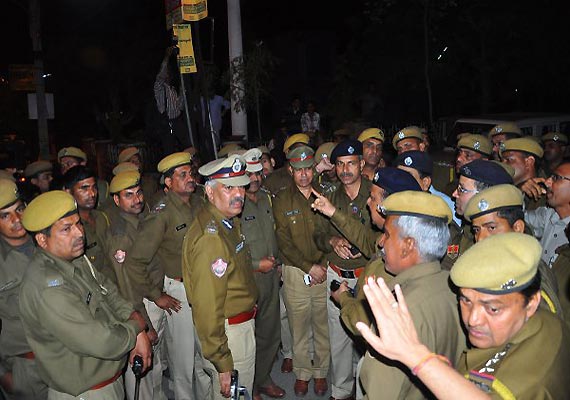 Jaipur, Jul 23: A senior Rajasthan Police officer has been booked for allegedly beating up and misbehaving with his official driver.
The driver, constable Gopal Lal Meena, alleged that IG-Administration Indu Kumar Bhushan abused and hit him with a stick last night and also took away from him a dress which he had brought for his children.
"Meena said that he was insulted and beaten up by the IG over some issue. An FIR has been lodged and the matter is being probed to ascertain facts," DCP North Mahendra Singh said.
Indu Kumar Bhushan was not available for comments.