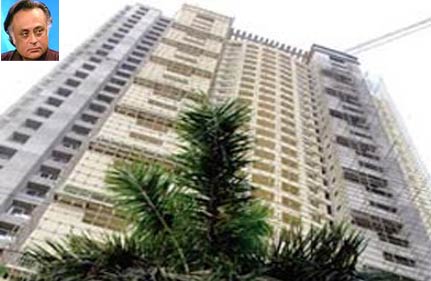 New Delhi, Nov 12 (PTI) The Environment Ministry today issued a show cause notice to the controversial Adarsh Housing Society in Mumbai for "blatant" violation of green norms, asking why the 31-storey building should not be demolished.
The Ministry sought a written reply within two weeks and gave one more week to the Society to meet the Ministry officials, Environment Minister Jairam Ramesh said.
"The Environment Ministry has today issued a show cause notice to the Adarsh Cooperative Housing Society in Mumbai for the blatant violation of the Coastal Zone Regulation (CRZ)," he told reporters here.
Noting that the society did not have any permission for building the structure from either the Environment Ministry or the relevant state government department, Ramesh said, "We have asked them that why should the 31-storey building not be removed."
The Minister said the Environment Ministry was not going into the ownership issue of the land over which the society has been built and was only concerned whether the CRZ norms were followed or not.
The Defence Ministry has also recommended a CBI probe into the scam to investigate the circumstances under which a No Objection Certificate was issued to the Society to construct the 31-storey building on a piece of land, which was in the "de facto" possession of the Army.
The probe agency will also investigate the commitments made for allotment of flats in the 104-apartment society for Kargil widows and martyrs' families.
Names of former Army Chiefs Deepak Kapoor and N C Vij, besides former Navy Chief Madhavendra Singh figure in the list of allottees in the housing society that was reportedly meant for families of Kargil martyr.