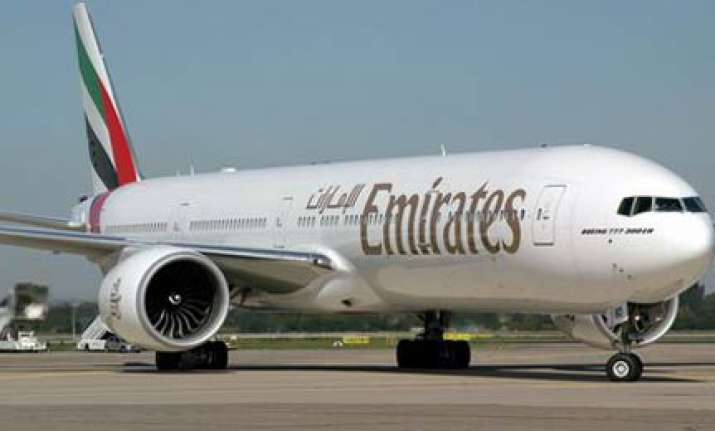 Kochi, Oct 12 : A Kochi-Dubai Emirates flight with 205 passengers and 14 crew on board, on Tuesday  made an emergency landing at the airport near here following a technical problem.  
The flight EK533 took off from the nearby Nedumbassery airport at 4.30 AM and made an emergency landing at 5 AM, airport sources said.  A hydraulic system failure was suspected, the sources said.  Passengers have been shifted to nearby hotels, they said.All precautionary measures were taken without delay, Airport Director A C K Nair said.  
The Fire Mobile Units and Medical Ambulance services were brought on either sides of the runway to meet any eventuality.  
Senior officials of CIAL, CISF, Airlines were monitoring the arrangements. The service of Police Personnel and medical staff with ambulances, State Fire and Rescue units were ensured, he said. PTI