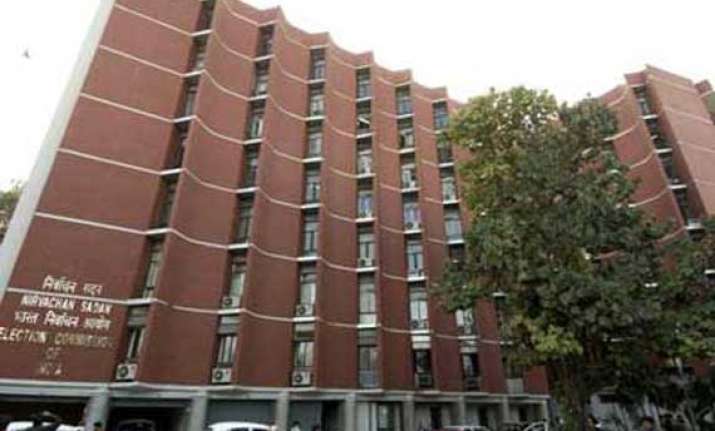 Kolkata : After announcement of polls for the 16th Lok Sabha, the Election Commission yesterday issued directives to EC officials in West Bengal. 
Three Deputy Election Commissioners Vinod Zutshi, Sudhir Tripathi and Alok Shukla held an hour-long video conference with the Commission's officials here elaborating various preparatory steps that needed to be pursued immediately, Assistant Electoral Officer in the state Amitjyoti Bhattacharya told reporters after the meeting.  
Later the officials led by the Chief Electoral Officer (CEO) Sunil Gupta also held video conference with all district election officials (DEOs) to pass on the directives for immediate enforcing, Bhattacharya said.  Among other issues, strict monitoring of Model Code of Conduct and requisition of the required number of polling personnel were discussed.
"Works are on in full swing to prepare the list of polling personnel and it will be completed on right time. The officials have also been asked to keep a tab on violation of Model Code of Conduct," he said.
The DEOs have been asked to monitor the law and order situation within their respective jurisdiction and despatch reports to the Commission on a regular basis.  
However, requirement of the central forces in the state during the polling process was yet to be finalised.  The Commission asked the DEOs to monitor the activities of the political parties on a regular basis. 
The officials were also asked to resolve maximum number of cases regarding deletion and inclusion of names in the voters' list at the specially arranged booth-level camps on March 9 in the entire state.
However, the process would continue till the date of notification, Bhattacharya said.