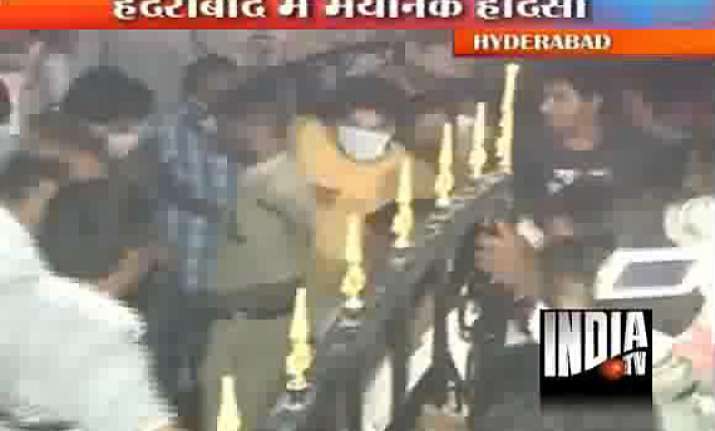 Hyderabad, Nov 26:  Eight people were killed after a massive fire that broke out in sheds during film shooting spread to a nearby residential building at Poppalaguda on the city outskirts Sunday night, police said.
Police said the fire broke out in sheds erected for shooting of a film and the flames engulfed nearby apartment. The tragedy occurred at Sriramnagar colony at Poppalaguda in Ranga Reddy district.
State Home Minister P. Sabita Indra Reddy, who rushed to the scene, told reporters that five people including two women and a seven-month old child were killed. Three people, injured in the fire, were shifted to hospital.
After battling for nearly two hours, two fire tenders and fire fighting personnel managed to douse the fire, which engulfed four floors of the apartment.
A short circuit is believed to have caused the fire.
The home minister and Cyberabad police commissioner D. Tirumala Rao supervised the rescue and relief work.