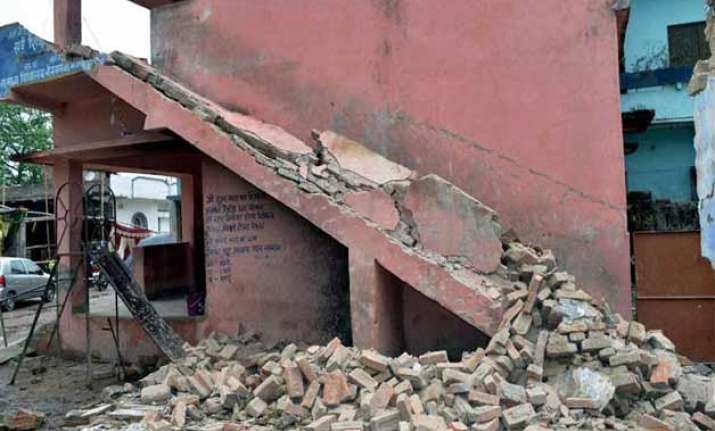 Patna:  As many as eight aftershocks were fellt in Bihar in the past 24 hours since a high intensity earthquake measuring 7.9 on the Richter Scale rocked Nepal, a MET official said today.
Out of 38 aftershocks emanating from the epicentre of earthquake in Nepal since yesterday, eight have been felt in Bihar measuring between 5.5 to 6.9 on Richter Scale, the Patna MET Director A.K. Sen told PTI.
Three of those aftershocks felt above the surface measured above 6.5 on Richter Scale, while the remaining ones were of lower intensity, he said.
Out of eight aftershocks felt in Bihar since yesterday, five were felt today ranging between 4 to 6.9 on the Richter scale in a span of two hours between 12.39 PM to 2.16 PM, Sen said.
He said that that aftershocks will continue to be felt over the next 48 hours and the people should take precaution against such eventualities.
The quake claimed nearly 50 lives in Bihar.