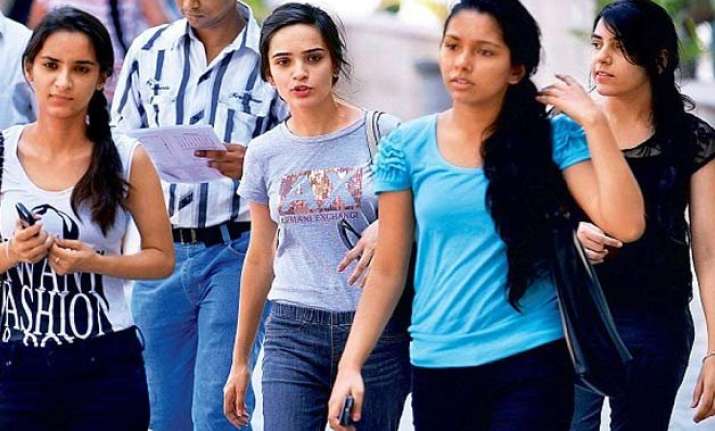 New Delhi: The online registration for admission in Delhi University for the term 2015-16 has started from Thursday. The registration form can be filled on http://www.du.ac.in/du/ . The offline registration process will start from 5th of June. Forms can be collected and filled at eight different centres.
JM Khurana, Dean, Student's Welfare, said, "For online registration 100Rs (For general and OBC) will be required. On registration through the website, an amount of 100 Rs will have to be paid either through debit/credit card or through net banking."
He also told that SC, ST and disabled category students will have to pay only Rs 50 for the registration and the online registration process will be available 24x7.
On the other hand, the charges of offline registration are also Rs 100. The process of offline registration will be from 9:30 AM to 3:00 PM.
The most important thing is that this time there will be no requirement of uploading of documents in the online registration, neither will a student have to sign or upload his or her photograph.
Another important information about the online registration is that the students will only get an option of choosing the course, there will be no option of selecting college. As soon as the student will opt for a course, automatically his or her application will be sent to the colleges which offer that course.
DU First cut-off on 25th June
There will be more than 7 cut-off lists this time. The first cut-off will be published on 25th June at 9 AM. The admissions for the first cut-off will happen from 25th to 27th June. The second list will be published on 30th June.
Third cut-off list will be published on 4th July; fourth cut-off list on 9th July, 5th cut-off on 14th July, 6th on 20th July and 7th will be published on 24th July. After every cut-off, three days will be given for admission.
In the day shift colleges, fees submission will be opened from 10:00 AM to 1:00 PM and in the evening colleges, fees submission time will be from 4:00-7:00 PM.
Seats availability in DU
In total, there are 54,000 seats in different colleges of Delhi University. Out of these, 27,270 are of general category, 14,580 are of OBCs, and 12,150 are given to SC/ST.