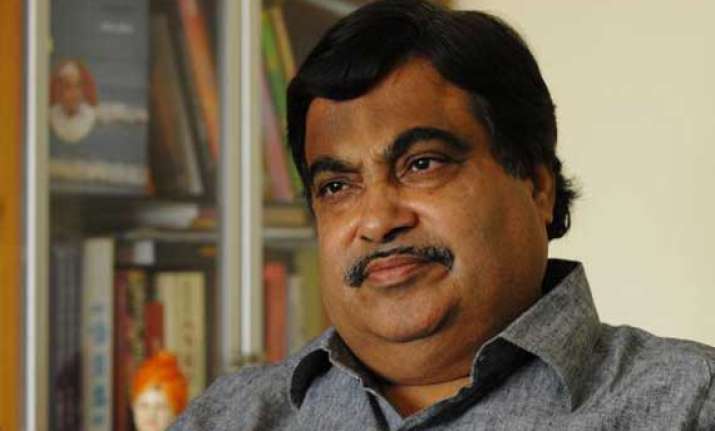 New Delhi: Repeated violations of traffic rules will result in cancellation of driving license once the government overhauls the Motor Vehicles (Amendment) Bill to enforce stricter adherence to norms.
"If anyone violates the road rules more than three times, his driving license will be suspended for six months and if he continues to violate after that, then the driving license will be cancelled. These are some of the considerations as part of redrafting the Motor Vehicles bill," Road Transport, Highways and Shipping Minister Nitin Gadkari told reporters here.
His comments come two days after Gopinath Munde, who was the Rural Development Minister, died in a road accident in the national capital.
India reported 4.9 lakh road accidents in 2013 with a death toll of 1.38 lakh. As many as 5.09 lakh persons were injured in road accidents during the year.
Gadkari said once the new laws are implemented, they will drastically reduce the number of road deaths.  The new bill is likely to include measures such as installing CCTV cameras at all traffic signals and centralising data to check misuse of driving licences.
"In a month's time we will re-draft the Motor Vehicles amendment bill in sync with six advanced nations - US, Canada, Singapore, Japan, Germany and the UK, and thereafter will introduce it in Parliament," Gadkari said.
The UK has already consented to cooperate in this area and "I will be meeting the UK High Commissioner in a day or two in this regard," he said.
Stressing upon the need to overhaul the entire traffic network through advanced IT systems, Gadkari told reporters here the previous bill was mainly focused on "man-made implementation" which "I think is not practical."
The draft bill will be placed before the National Road Safety Council in a month where Prime Minister Narendra Modi will be invited, he said, adding that stakeholders' suggestions would be incorporated in the bill.